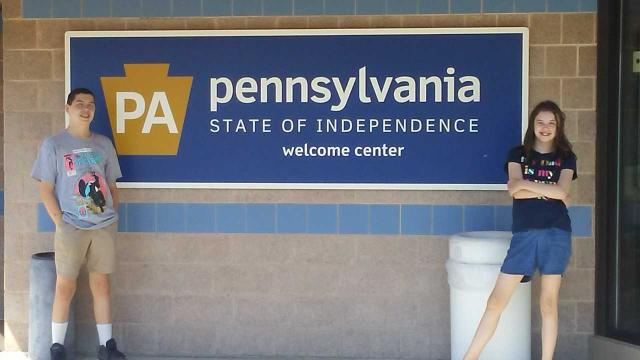 After we left Washington D.C., we drove up to Lancaster, Pennsylvania. It was a nice change of pace from the heavy traffic and massive crowds. This was not only the kids first visit to Pennsylvania, it was mine as well (Anthony had been there when he was younger).
We spent two days in Lancaster (with a day trip to Hershey), two days in Philadelphia and two days in Scranton. If you know how budget conscious I am, you will understand why I'm so excited to say that all the attractions we saw were FREE.
We had a lot of fun during our road trip in Pennsylvania and made lots of memories to take with us our entire lives!
Amish Country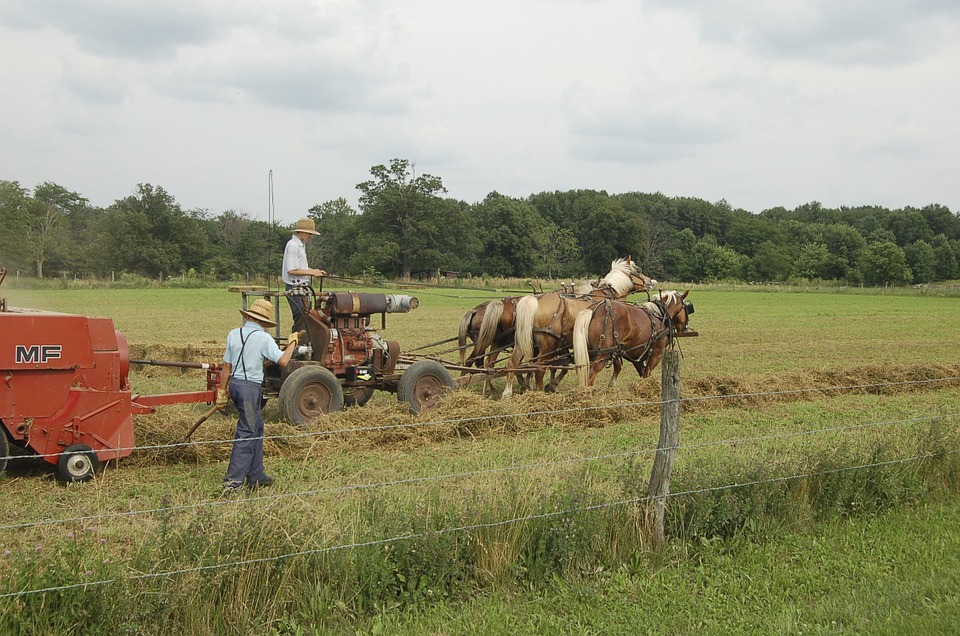 *Note: I wasn't able to get any pictures in Lancaster, so I chose the free stock photos above because they are very similar to what we saw.
There are a lot of ways to tour the Amish countryside of Lancaster. You can take a tour bus, visit real Amish farms, and buy Amish goods from the local shops. If we had an extra day, we might have taken advantage of one of those, but we decided to do it the old-fashioned (and free) way. We took a drive through the country! It was so pleasant and beautiful.
We were there during a big heat wave, so we didn't expect to see a lot of Amish people out and about. However, we did spot one buggy going down the road and saw an Amish boy working in a field. It was nice to at least get a small glimpse of how they live, and we always love taking a drive through the country.
Hershey's Chocolate World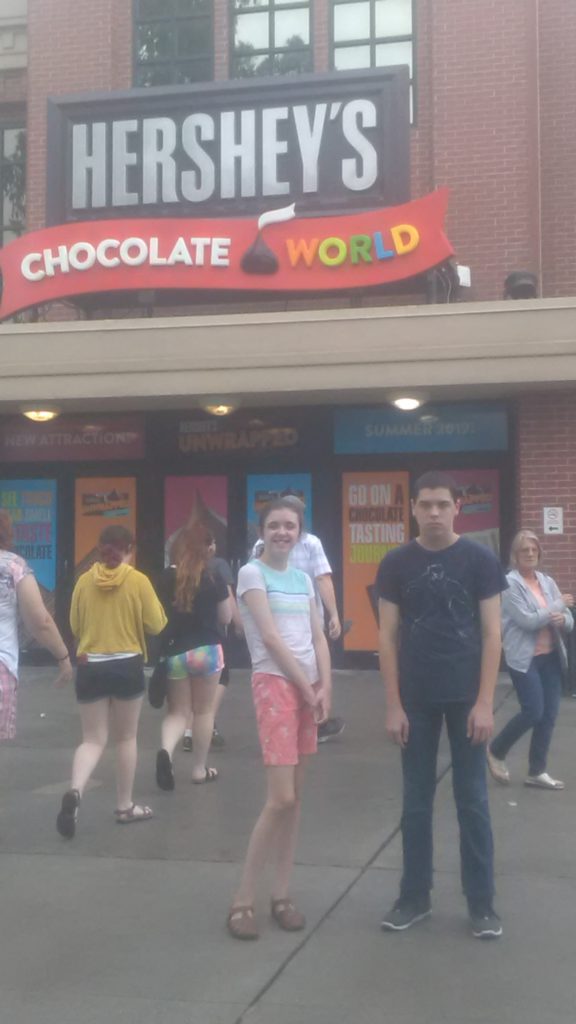 For months Katie had looked forward to going to Chocolate World in Hershey (okay, she wasn't the only one!). Our hotel in Lancaster was only around 26 miles away, so we decided to drive up there and check it out. It's a cute town with Hershey's kisses street lights and street names like Cocoa Avenue. It didn't look too crowded either, until we actually pulled into the Chocolate World parking lot (it was packed, which explains the lack of crowds elsewhere, everyone was at Chocolate World!). Parking is a breeze and is free if you are there three hours or less.
I must explain the expression on Joshua's face in these pictures. He doesn't like chocolate (or sweets in general) so he thought it would be funny to look like he was "upset" that we "forced" him to go to Chocolate World.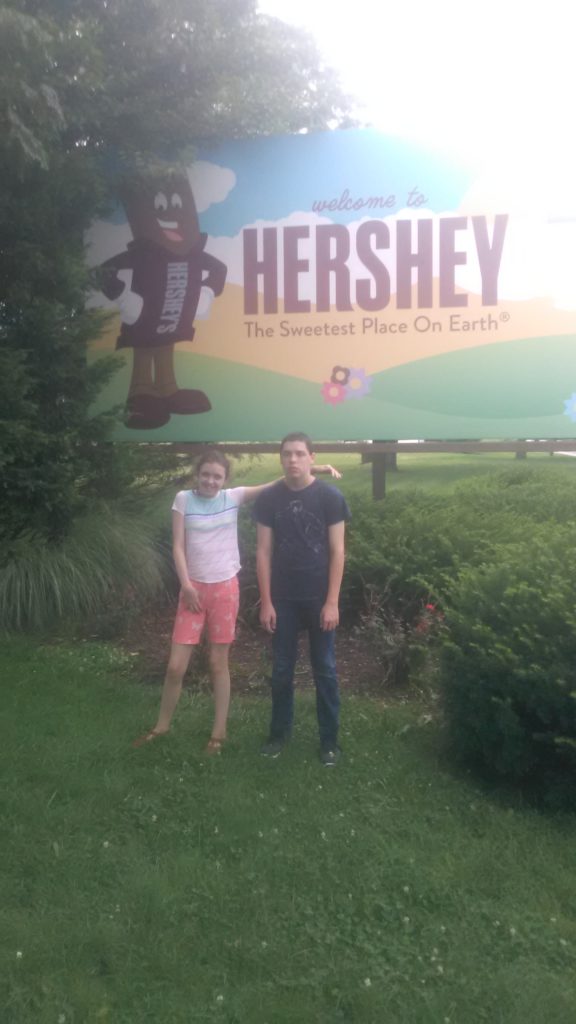 It is possible to visit Chocolate World for free. It's free to enter the building and take the chocolate tour (which is a fun little 15-minute ride where you learn how they make the chocolate). There are also paid attractions such as create your own candy bar and 4D chocolate movie, but we skipped those and settled for the chocolate tour and had a good time (well, three of us did anyway).
After you get off the ride, they give you a little snack size Hershey bar. To exit the building, you have to go past an abundance of souvenirs and concession stands selling every chocolatey goodness treat you can possibly imagine. We bought a coffee mug filled with Hershey's miniatures and two tote bags, but I'll be honest it was hard not to buy a lot more ! I wanted everything!
Philadelphia
We left Lancaster on a Friday and started making our way to our hotel in Plymouth Meeting, which is just north of Philadelphia. We took a little detour when we realized we were as close to Delaware as we were going to get on this trip (as a Texan I just get such a kick out of all these states being scrunched closely together). We drove to the Delaware welcome center in Newark, took a picture of the kids in front of the sign, grabbed some lunch from the food court and headed to Philadelphia. Hello Delaware, goodbye Delaware! No time for endless discoveries!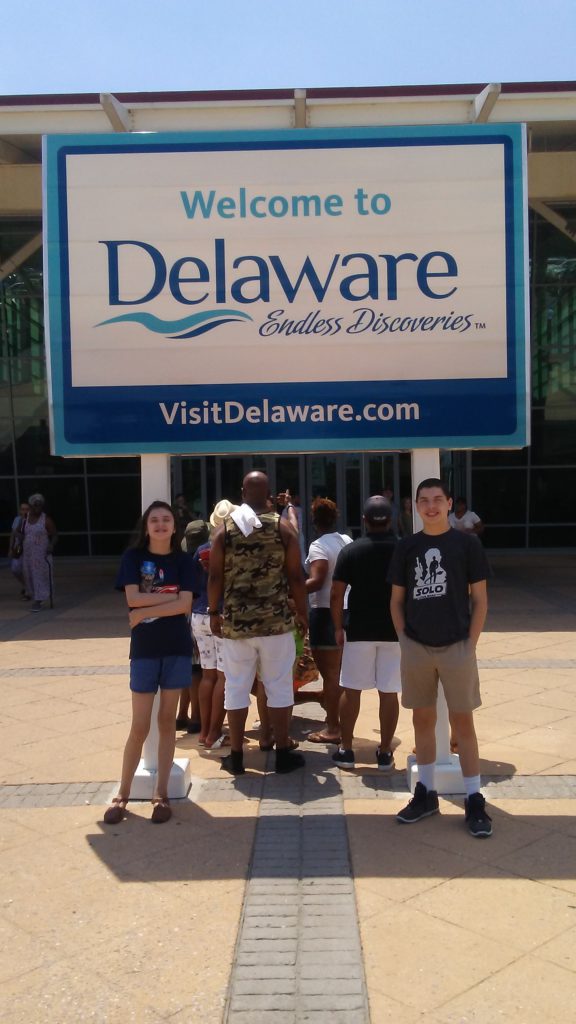 It was still early enough in the day, so we decided to do some sightseeing in Philadelphia before going to our hotel. That way we could spend the next day, Saturday, relaxing at our hotel. Our first stop was the U.S. Mint. We found a nearby parking garage and it was just a short walk from there. Admission is free and we all enjoyed watching the process of coin making. If you are ever in Philadelphia, make sure this is on your list of things to see!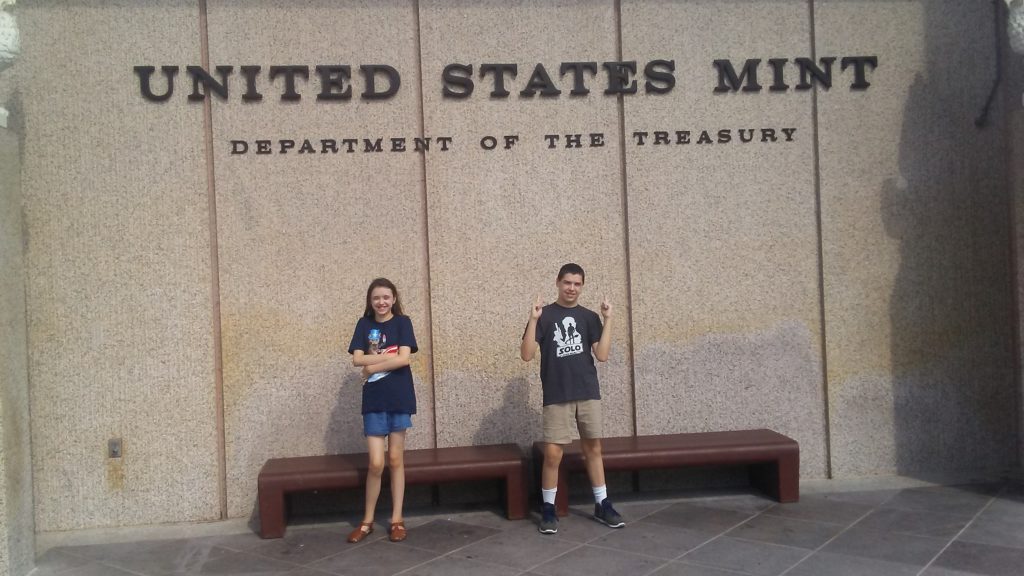 Benjamin Franklin is buried directly across the street from the U.S Mint. His grave is very easy to see through the fence, so you can pay your respects to this founding father without having to walk through an old cemetery.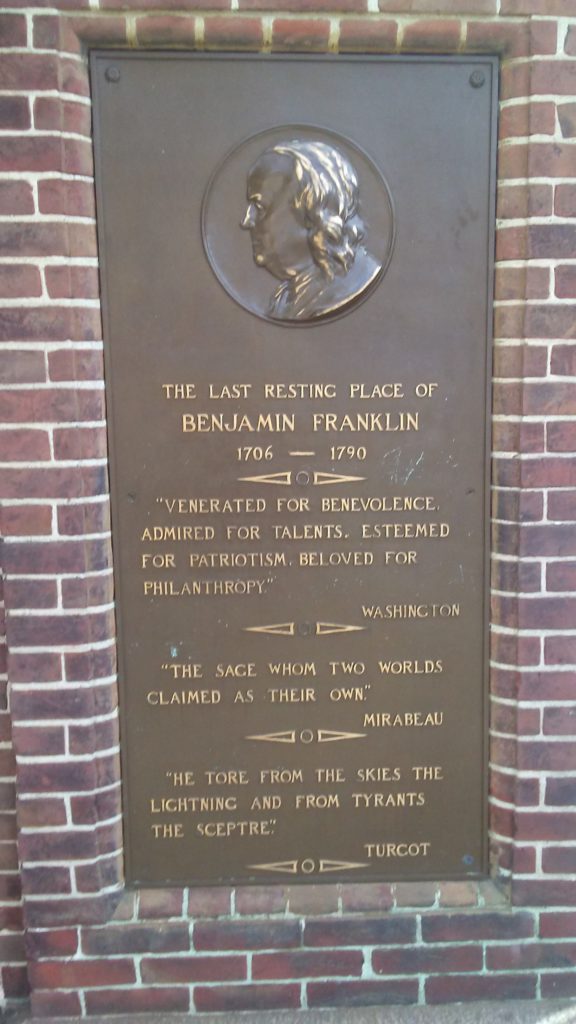 From there we walked to the Liberty Bell. We had to stand in a long line, but it was shaded and they set up misting fans, so it wasn't that bad (a big heat wave was still going on at this time). After yet another security checkpoint and making our way through another big crowd, we finally found it!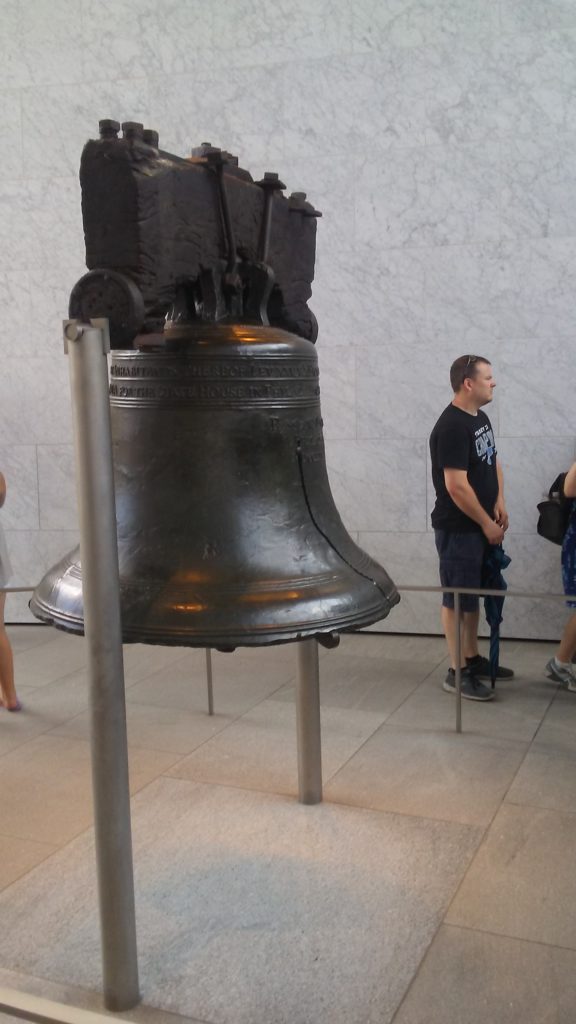 Independence Hall is right behind the Liberty Bell. More lines and more crowds but it was worth it to stand in the room where the Declaration of Independence was written and signed. The chair at the head of the room is the same one George Washington sat on. It's the only original thing in the room.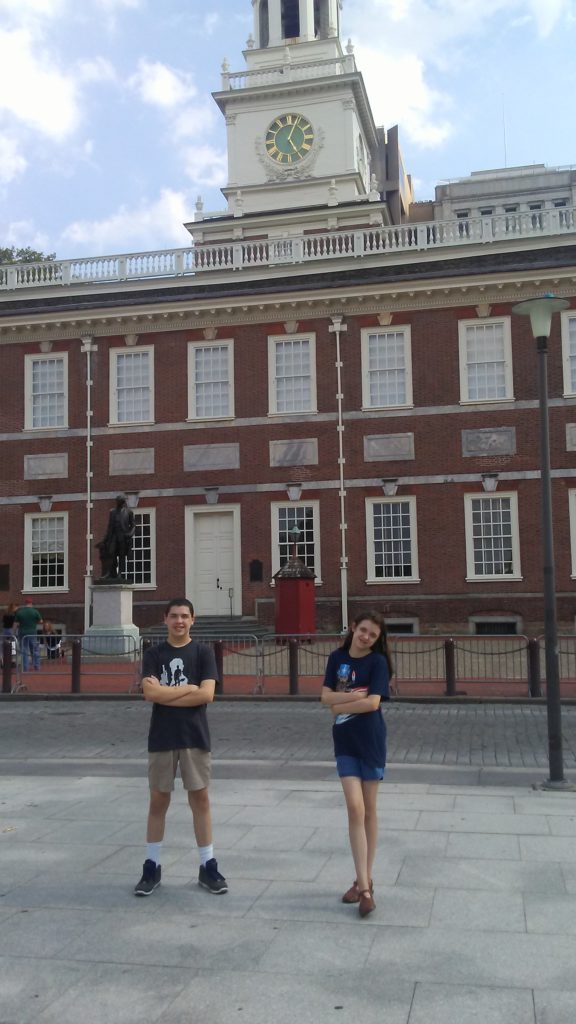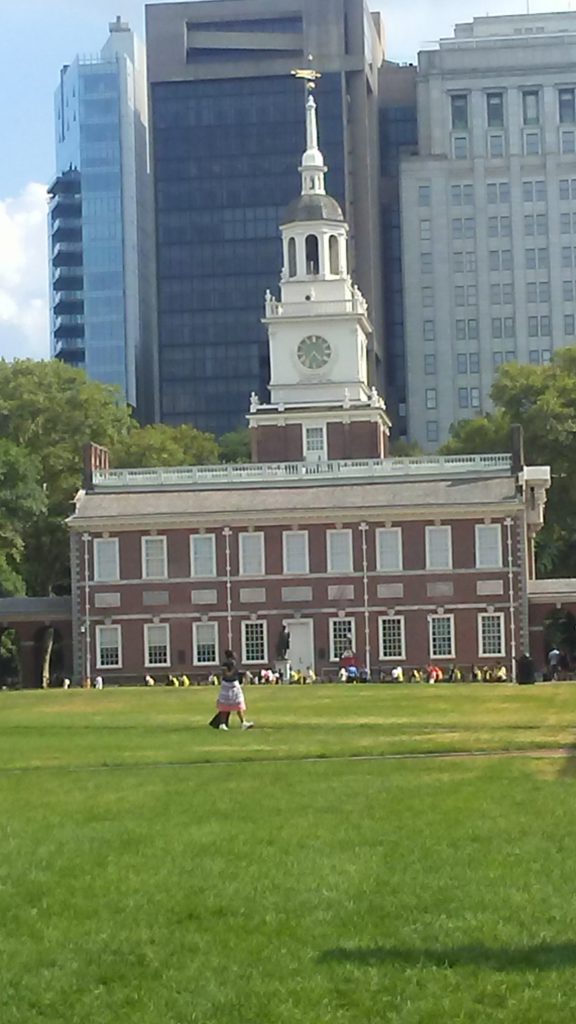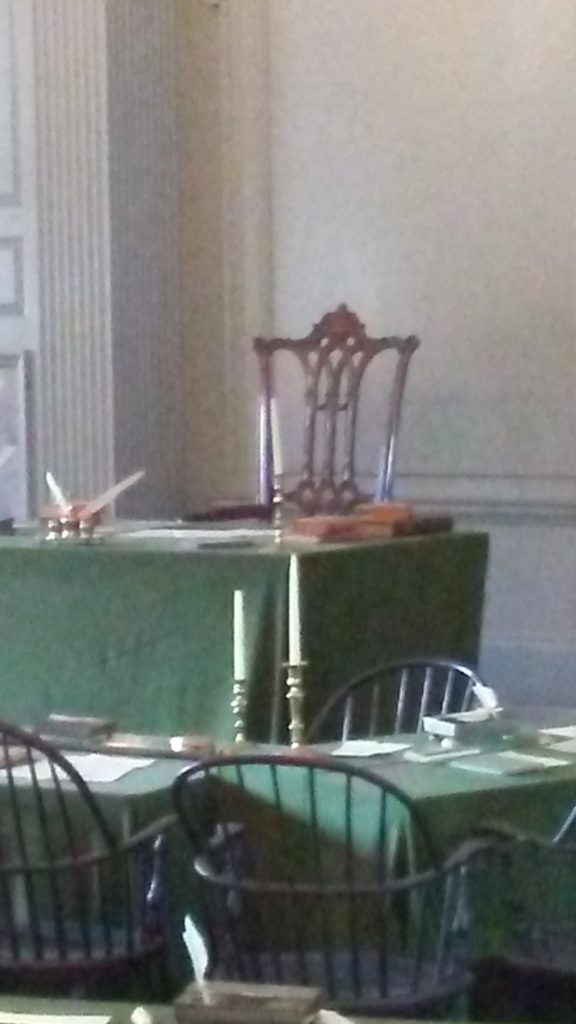 It was getting late and we were tired, so we walked back to the garage to get our car. Our visit to Philadelphia was short and sweet but we managed to see what we came there to see.
"The Office" Tour
A couple days later we drove up to Scranton, PA. This one was mostly just for Anthony and I because we are fans of "The Office" TV show (the kids aren't really into it).
Our first stop was the Steamtown Mall (it's actually called the Marketplace at Steamtown). The "Scranton Welcomes You" sign is on the second floor. The rest of the mall is rather ho-hum.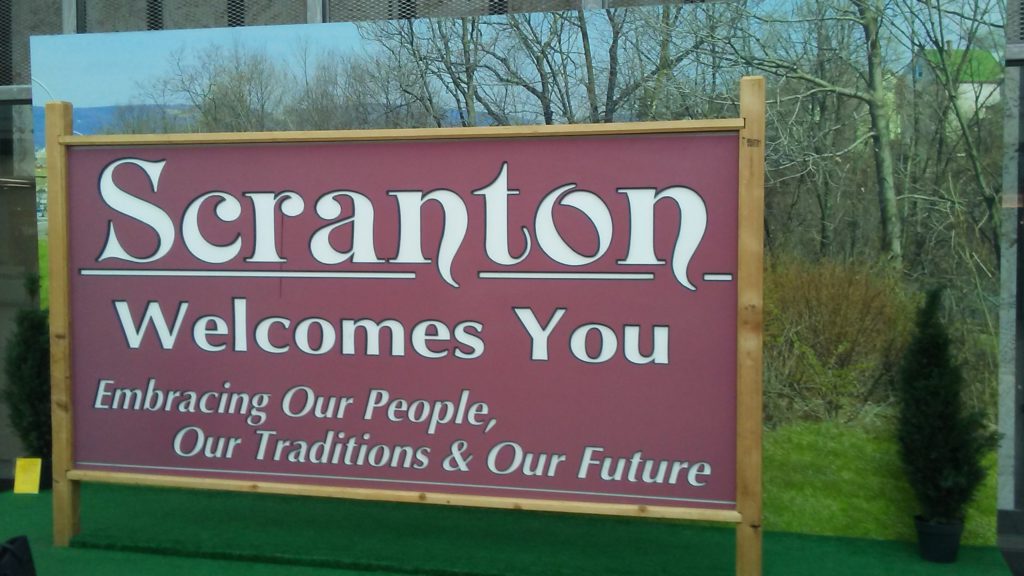 We drove by the Penn Paper building that is shown in the opening of the show. Then we drove through the intersection of Washington and Mulberry, also seen in the opening. That was a lot of fun and I admit I geeked out pretty hard right here.
We stopped by Alfredo's Pizza for lunch (NOT Pizza by Alfredo's!). We ordered a large pizza for us all to share and it was really good! Their pizza takes awhile to make because they are made from scratch, but trust me, it is worth the wait.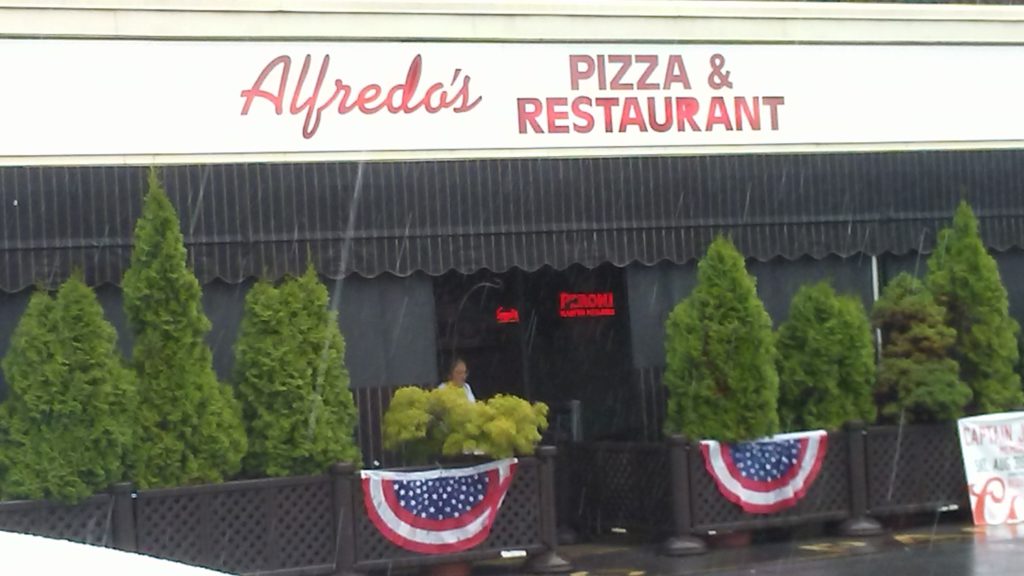 A quick stop by Poor Richards Pub (which is located inside a bowling alley) and Coopers Seafood just to take pictures of the signs concluded our fun Scranton "Office" tour.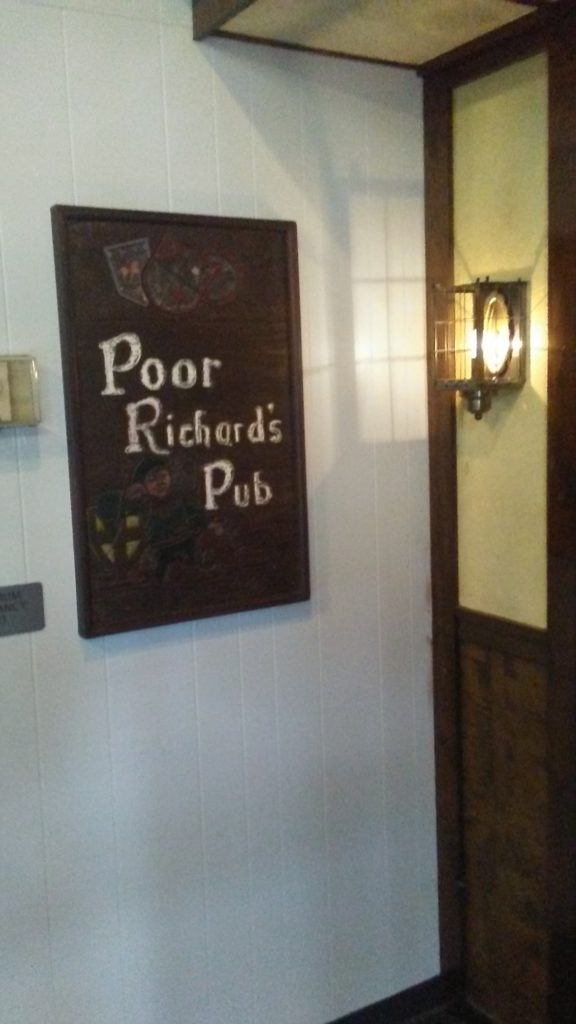 On to NYC
Our time in Pennsylvania ended all too soon and we were on our way to fulfill what has been a lifelong dream for me: a visit to the Big Apple! More on that next time!
Have you been on a Pennsylvania road trip? Where did you go? What was your favorite part?
Happy Travels,