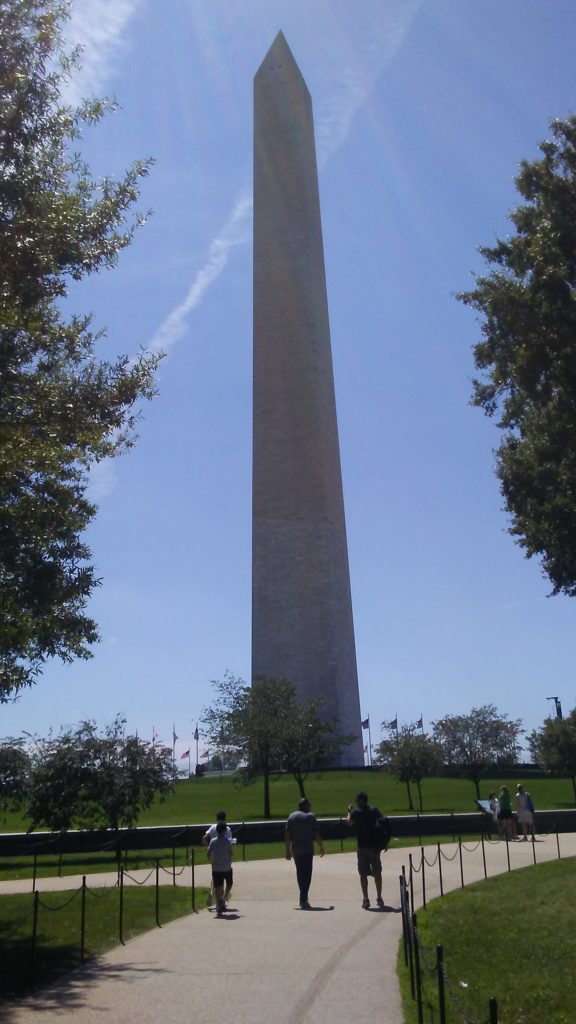 We recently wrapped up a three-day visit to Washington D.C. Since we live 1,400 miles away in Texas, the normal thing would be to fly. However, we're not like normal people. We're on the second phase of a huge road trip, so the journey is all part of the fun. We also got to spend a little time in beautiful West Virginia along the way (more on that in another post).
Our dream has been to ultimately see every state (plus Washington D.C) with our kids before they grow up and leave home. This is a gift we want to give them. Katie will be 12 this year and Joshua will be 15. At the time of this writing, we're at the halfway mark. We have visited 25 states and have 25 to go. We have 10 more to go for this trip, making it 35 by the time we get back home.
Anthony and I have both been to Washington D.C., but we always wanted to take the kids. Going up this way was also a great way to get away from the high heat of a Texas summer for a change. At least, that's what we thought. It just so happens that we arrived during a major heat wave, so it felt just like being back home. I guess we brought it with us! If you're planning a road trip to Washington D.C for the first time and you're wondering how to get around, stay tuned. It's a VERY busy place and you really have to know what you're doing.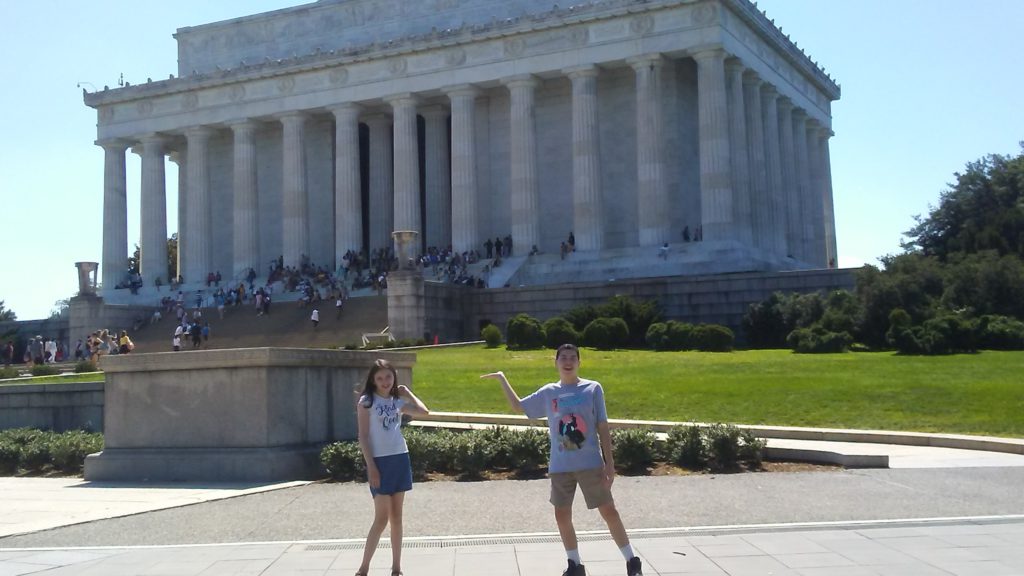 Five Things I Learned in Washington D.C.
1. You can't do everything, or even most things, so don't even try.
Talk to your family and decide together what you want to see. Make a list in order of importance to you and just knock out as many as you can in the time you have.
There are a ton of Smithsonian museums (I tried to Google how many and got three different answers, so I will just say "a ton" and leave it at that). We chose to visit the Museum of American History, which is huge and takes a long time to walk through. We didn't have time to visit any of the others.
Side note: If you love pop culture like we do, make sure you visit the third floor. This is where you will find Archie Bunker's chair, Judy Garland's ruby red slippers, the Swedish Chef puppet from the Muppet Show and a lot of other cool things from America's past. We saw a cassette Walkman and Katie asked me what it was. Oh dear. "That's how we used to listen to music while out walking our pet dinosaurs, dear."
2. Things are a lot further apart then they look on the map.
The first day, we bought a train ticket good for one station and back. We thought we could knock out several things from there, which we did. However, there was a heat wave going on and I felt like I was going to die on the way back. At one point, I told Anthony to come back and get me tomorrow.  I would be right there laying in the grass next to the sidewalk we were on. With his encouragement, I pressed on and made it…a little stronger, a little wiser.
Buy the one day unlimited subway pass. It's worth the extra cost, trust me. That's what we did the next day. As a result, we got to see a lot more than we otherwise would have. We still had to do some walking but it wasn't bad and I never once felt like giving up.
Get a Metro map (we got one from the front desk of our hotel) and prepare to do some research. Google "what is the closest metro station to (where you want to go)?". Write down the attraction and the closest station to it. Look at your map and figure out what line goes towards that station. We became pro's at the subway system, just in time to leave town.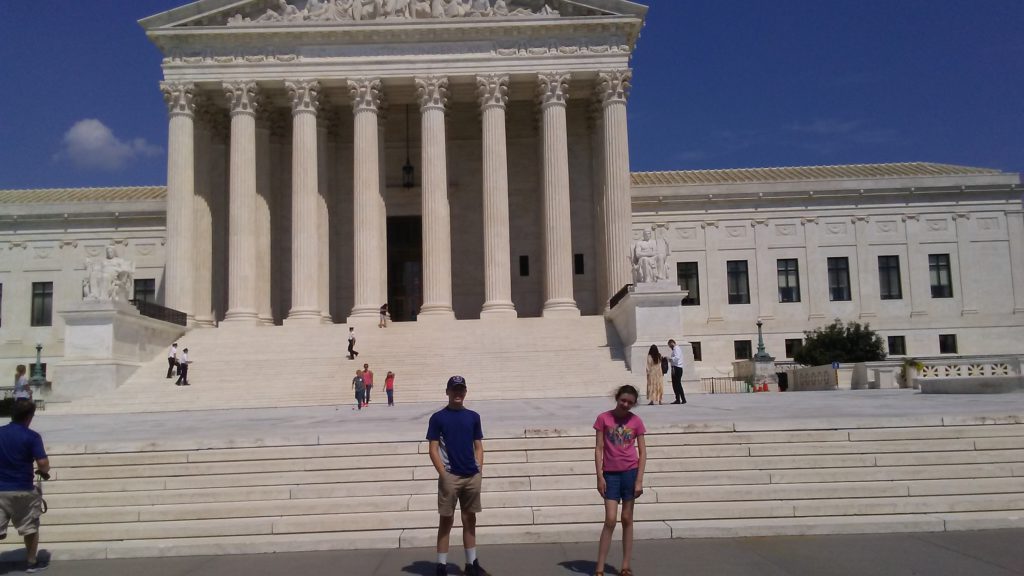 3. If you're staying outside of D.C, don't try to drive into it!
Our hotel was in Alexandria, Virginia. The lady at the front desk of our hotel said she has lived in that area her entire life and even she won't drive into D.C. It is a madhouse. That goes back to number two, take a train (if you're still close enough to a station). The fares aren't cheap, but since most of the attractions are free anyway, it won't be too much of a burden on your wallet.
4. Remember you are visiting federal buildings and security is tight.
We didn't even realize Joshua had his pocket-knife with him when we went to the Smithsonian. As a mother, it is very hard to listen to a (not very nice) man tell your child (who you know has the most innocent of intentions) that he has committed a federal offense. Thankfully they didn't arrest him, but it's a very strange feeling to be escorted out of the building.
Fortunately, a very nice security guard outside instructed us to just go hide the knife somewhere on the grounds and then come back in the building (I got the impression he is used to this sort of thing). We did that and had no problems getting in that time. It's not a fun experience, so just a heads up to be very careful what you have on your person when you enter any building. I realize they don't know Joshua and security is so tight to protect people like us, so we can be thankful for that.
5. If you can help it, don't go in the summer.
The previous time I went it was October. The weather was nice and cool and there were fewer crowds. If we ever go back, it will be in the spring or the fall. We're still glad we went this time though!

What Has Changed
Almost 17 years ago, I took a trip to Washington D.C with my Mom and a friend. We flew into Reagan Airport, got a hotel in D.C., took the trains everywhere and had a very pleasant time. While some things (like the train system) have not changed at all, other things were noticeably different. For example, my Mom and I took a picture together right in front of the White House fence. They have beefed up security even more since then because we couldn't even get that close. The sidewalk right across the street is as close as we could get this time, but it still provided a decent enough view. I don't know if this was a temporary measure or a permanent thing.
The Peterson House is the home where Abraham Lincoln died. Previously when I was there, we got to see the parlor of the house and walk back into the room where Lincoln died. This time we got to walk right through the parlor, into the bedroom and then take another entrance to a big museum that wasn't there before.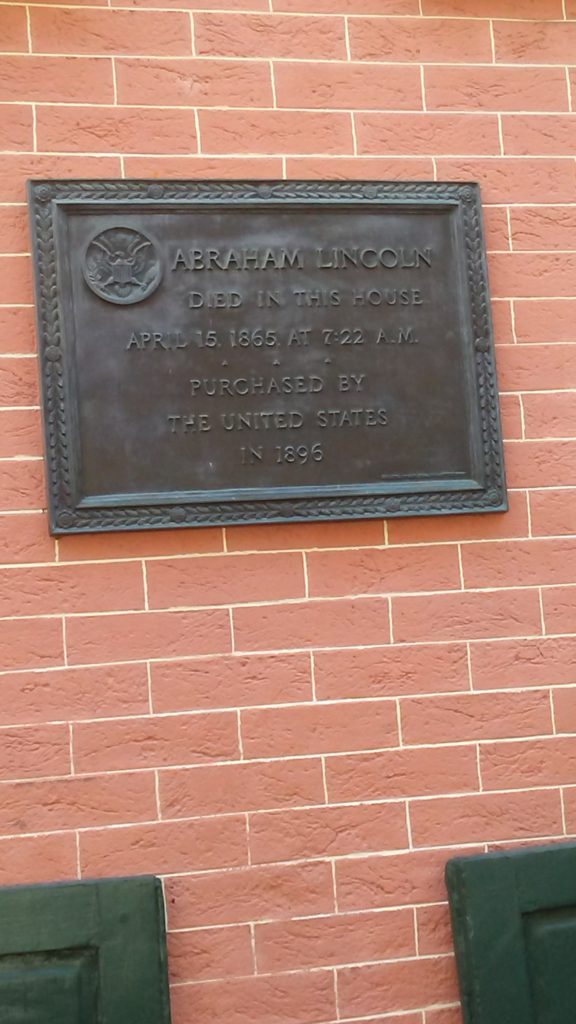 What Next
We are currently embarking on a six-day visit to Pennsylvania. Our stops include Lancaster, Philadelphia and Scranton. The latter is so Anthony and I (who are big fans of The Office) can totally geek out. More on that later!
Happy Travels,