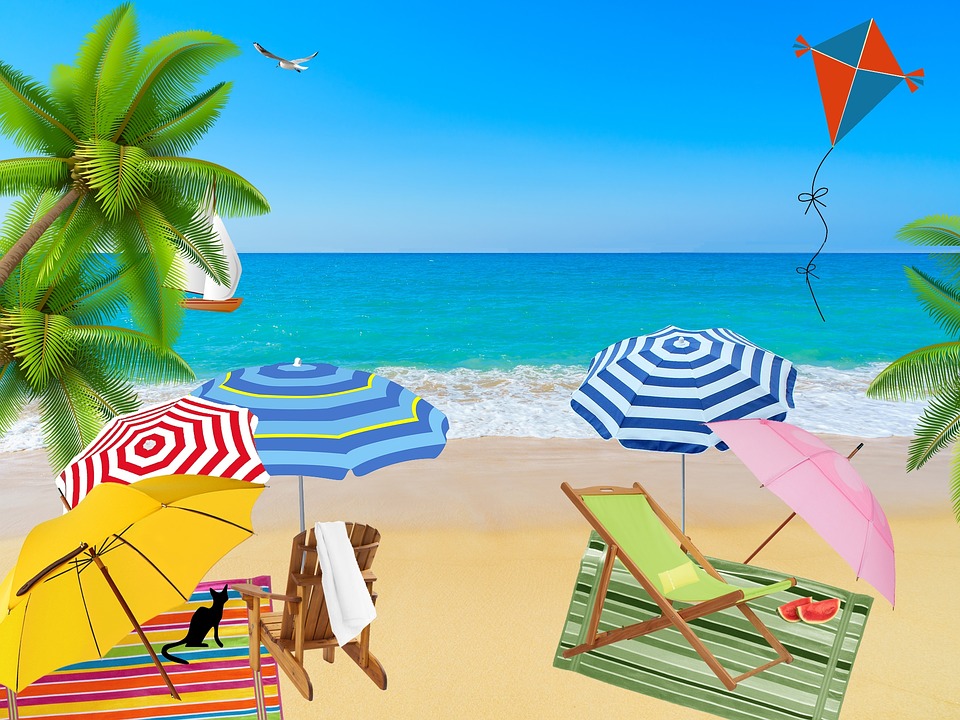 If you are fortunate enough to live near the ocean, you might be an old pro at packing up for the beach. If you are like us and live some distance away, it's time for a road trip. This beach trip packing list contains all the essentials you need so that you and your family can enjoy a fun, relaxing (and stress free!) day at the beach.
Relaxing At The Beach
Maybe you've already gone swimming, built sand castles and let your kids bury you in the sand. Now you're worn out and just want to relax for a bit. Here are some things that will help with that.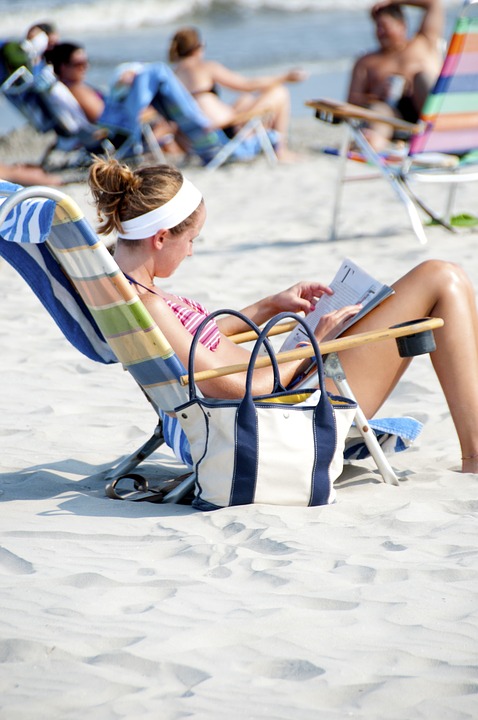 Blankets Made For The Beach: You wouldn't grab the comforter off your bed. Even an ordinary picnic blanket won't do. For the beach you want a blanket that won't collect a bunch of sand (which will inevitably end up in the car and in your house) and is easy to transport.
Beach Tent: If you want your own little shelter from the wind and the sun, there are a few options. Personally my favorite is the tent as it offers the most privacy and best shade. There is also a personal, fold up cabana and the classic beach umbrella.
Portable Misting Fan: I'm already picturing myself in my beach tent with a battery operated misting fan. And if you have a little one who gets worn out from all the beach fun and needs a nap, this is also the perfect way to let them rest.
Beach Chairs: We don't want to just lay in a tent all day. We want to sit and enjoy the beauty of the ocean and maybe read a book too.
Cup Holders: When you're sitting in your beach chair, reading your book, you might want a cold drink next to you. You need a cup holder that is designed to stay steady in the sand.
Traveling Cups:.For a water cup I look for BPA free, double insulated cups with a straw. For coffee I like a stainless steel tumbler.
Personal Beach Table: If you're planning to be at the beach for any length of time, people are bound to start getting hungry. A little table is perfect for setting snacks and other things on.
Playing At The Beach
You might be worn out but if you have kids you know they have boundless energy. Here are some fun ideas that can keep the whole family entertained.
Inflatable Beach Ball: This old classic needs no introduction.
Sand Toy Sets: Remember playing in the sand with a little pail and shovel? These play sets have that and much more. Melissa & Doug make some really cute ones that make me wish I could be a little kid again for one day.
Kites: How about ocean themed kites such as octopus, dolphin or shark?. They are big yet easy enough for a kid to fly.
Toss and Catch Games: If you have small children, there are toss and catch games that come with soft bean bags instead of hard tennis balls.
Frisbees: The Activ Flyer by Activ Life is designed to fly straight and is much lighter than the traditional Frisbee.
Comfort and Safety
Make your life easier by making sure you have these essentials on hand.
Sun Hat: Keep the sun out of your eyes with a wide brimmed hat.
Water Shoes: If you won't send your kids outside without shoes, the beach should be no exception. Protect little feet (and yours too) with water shoes.
Sunscreen: Neutrogena Wet Skin Kids Sunscreen Spray is perfect because it's not messy like lotions, it can be applied directly to wet skin and it has an SPF of 70+.
Baby Wipes: These are great for so much more than just diaper changing. If you have small children, these are a must have for on the spot wiping of little hands or faces.
Sunglasses: When I was a teenager I wore sunglasses to look cool. Now I wear them because I actually need them.
Water Proof Phone Cover: One splash of water can ruin your phone. Here's how to keep that from happening.
First Aid Kit: Everyone should know about water safety. But there are dangers outside of the water too. When I was a kid I found a dead jellyfish on the beach. I picked it up with a plastic shovel, unaware that it could still hurt me. One of the tentacles landed on my arm and stung me. I was fortunate that my Mom thought to bring a first aid kit.
Keeping Everything Organized
You don't want to go through all the trouble of packing for the beach only to lose things. Use these tips to keep everything neat and organized.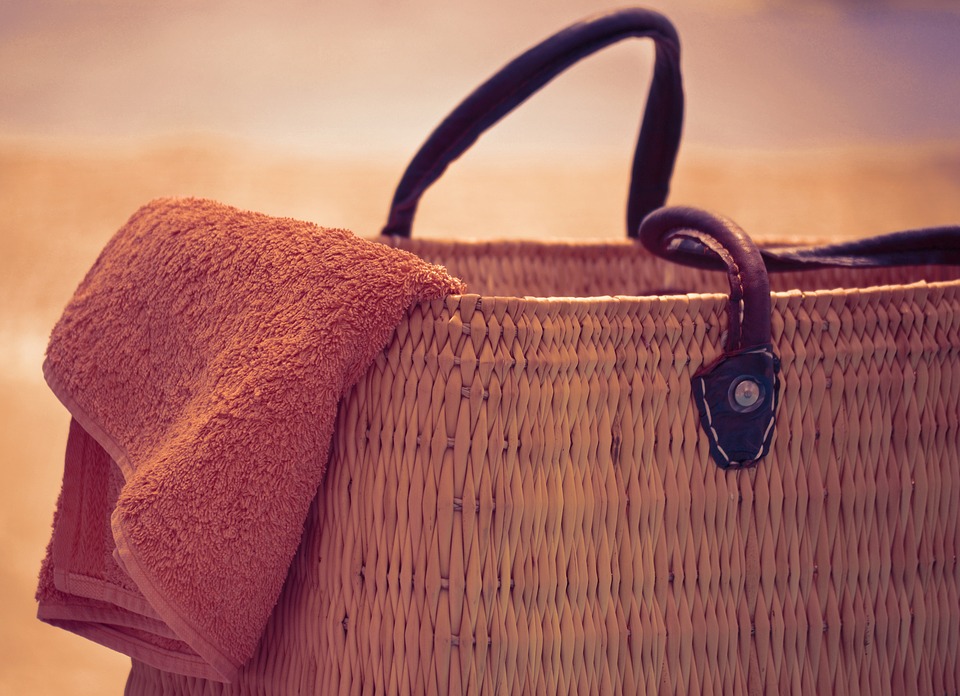 Beach Bags: You want waterproof bags with plenty of large pockets to keep everything organized.
Clips: The last thing you want is to get all set up only to have your blanket, or other light items, start flying away.
Cooler: If you are planning to spend the whole day at the beach, you will need a cool place to keep drinks and foods that would otherwise melt or go bad.
Umbrella Bag: Because you probably have your hands full enough without having to lug an umbrella. An umbrella bag comes with straps so you can carry it on your shoulder or with your hand. Includes separate pockets for the pole to prevent tearing of the bag.
Toiletry Bag: I strongly suggest this for all those small things (chapstick, baby wipes, etc) that can otherwise get lost easily.
Towels: Beach towels are a given, but hooded towels for kids are great (and kick the cuteness factor up a notch too).
Things I Don't Have To Mention…But Will Anyway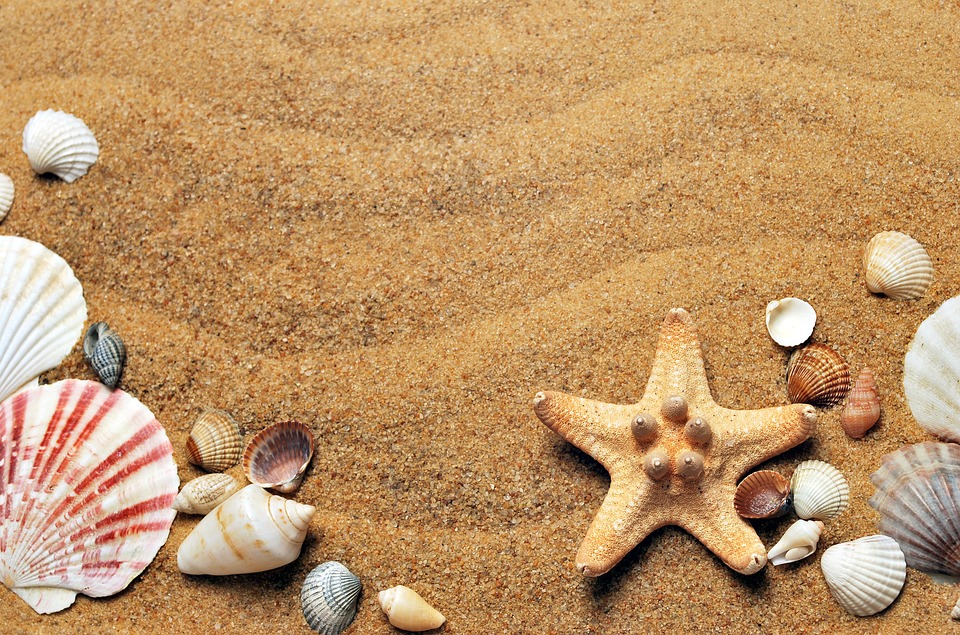 I didn't include everything on this list. I assumed, for example, that you already had swimming suits on your list. But if there is anything that I left out that you think should be on this list, please let me know either in the comments below or by emailing me at barbra@jonesfamilyfootsteps.com.
More importantly than anything on this list please follow all the rules that are in place at your beach so that everyone can have a good, safe time.

We are a participant in the Amazon Services LLC Associates Program, an affiliate advertising program designed to provide a means for us to earn fees by linking to Amazon.com and affiliated sites