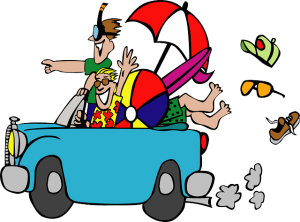 How do you determine what the best family road trip destinations are? Well, that's entirely up to you. Some live to hit the ski slops while others want nothing more than to lay on the beach. What are your interests? Your neighbor with the twenty cats might think the feline porcelain statue museum out on Route 9 is better than anything Disney ever came up with. You might disagree.
Of course, it also depends on where you live and how far you want to travel. All our road trips begin in Texas, so it takes us a long time to get to either coast. When we drove to California we stopped for the night after driving for 12 hours and we were STILL in Texas. Here are our top five road trip destinations as of 2018 (this list is subject to change!)
1. Southern California
One word. Disneyland. That was the main reason we went, and we were not disappointed. It was amazing. But that is hardly the only thing Southern California has to offer. Gorgeous beaches, great weather and exciting attractions are just a few of its charms.
We stayed in Anaheim for a few days before driving up to Marina del Rey. From there we spent an entire day touring Beverly Hills and Hollywood. While we enjoyed it immensely, our self-guided tour of this place (which we had never been to before) got stressful at times. One word of advice: if you want to tour Hollywood take one of the tour buses. We promised ourselves that next time we would gladly pay to let someone else do the driving!
Try to avoid going around Oscar awards time (generally around late February to early March) because there are a lot of street closures. We went in February and Hollywood Boulevard was all blocked off. We had to find a parking garage and do a lot of walking!
2. Great Sand Dunes National Park
Great Sand Dunes National Park is located in Mosca, Colorado. We stopped there while traveling from Alamosa to Colorado Springs. We were only able to see a small part in the few hours we were there, but even that small part was huge. According to the park's website the entire park and preserve cover about 150,000 acres and the largest sand dune is 755 feet high. It's a very popular place but because of the size it wasn't crowded (at least not when we were there). The other people we saw were so far away they looked like ants running around. Of course, that could have also been because us newbies didn't know where the most popular spots were and just went to the first place we saw. But it doesn't matter. We had a great time and definitely plan to return when we go back to Colorado.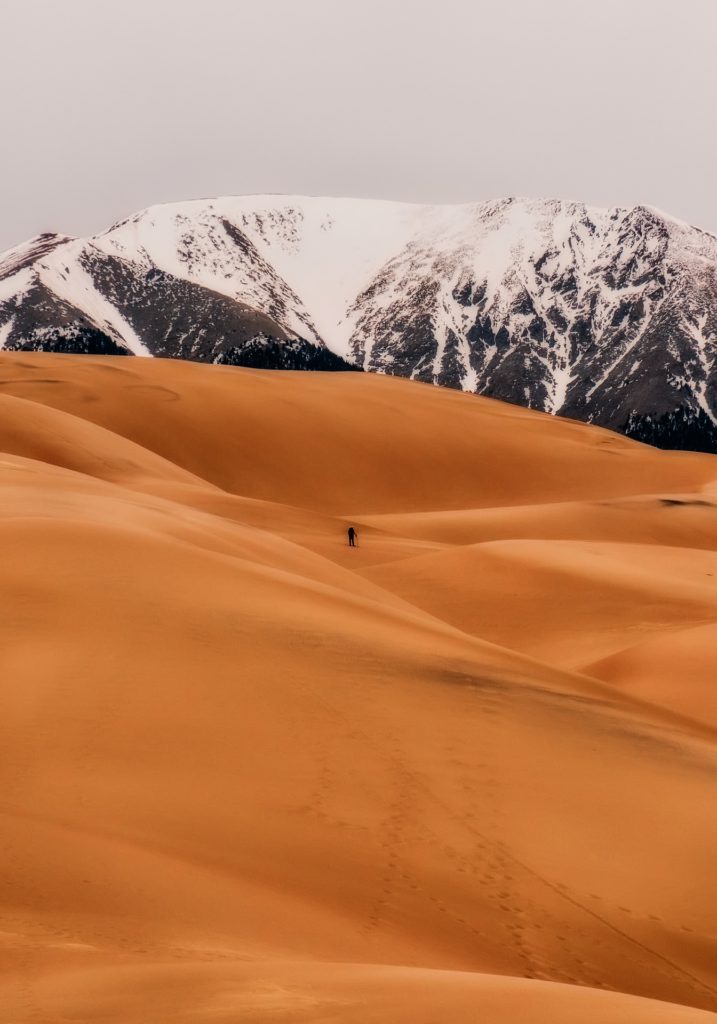 3. Mansfield, Missouri
We fell in love with this cute, peaceful little town immediately. A lot of things in this town are a tribute to their three famous former residents: Almanzo and Laura Ingalls Wilder and their daughter Rose Wilder Lane. If you're a fan of "Little House" it is well worth it to see the place where Laura lived from 1894 until her death in 1957.
We stayed at the Laura Ingalls Wilder RV Park (a great place with really nice owners!). The RV park is a stone's throw from both the museum and the two Wilder homes (tours are available). This is where Laura wrote all her famous books. We ate at Ma and Pa's Restaurant, which was cozy and comfortable and had delicious food.
Everyone we met was warm and friendly. We will be back! If camping is not your thing, the town also has some hotels. Before we left we stopped by the cemetery where Laura, Almanzo and Rose are laid to rest, to pay our respects to this great historical pioneer family.
4. Burkesville, KY
I admit Kentucky had never been on my list of must see places. It was mostly just one of those places we went through to get somewhere else. That's just because I had never actually stayed there! That all changed in the summer of 2015 when we met up with family to celebrate my father-in-law's birthday.
What had I been missing all my life? We stayed in a beautiful vacation house twelve miles from Dale Hollow Lake State Park. We had to take some narrow, winding roads to get there, our GPS went out and we ended up getting lost but once we got there it was all good. One of our relatives brought their boat and a lot of us had a great time out on the lake. The entire area is just beautiful!
5. San Antonio Riverwalk
I can't leave our own beautiful state out of here! We've been here several times as it is only four and a half hours from our house. It's still one of my favorite places in the entire country. It just never gets old. On our first anniversary we even stayed at one of the hotels along the Riverwalk and it was a great experience. Walk around it at night when it's all lit up. You won't be disappointed.
The Riverwalk is a popular and busy place but that doesn't take away from all its charm in the least! There are a lot of great restaurants here, awesome music and you might even see some ducks in the river. There is also a mall if that is something that interests you. Last time we went Anthony had to stop by and buy a San Antonio Spurs t-shirt!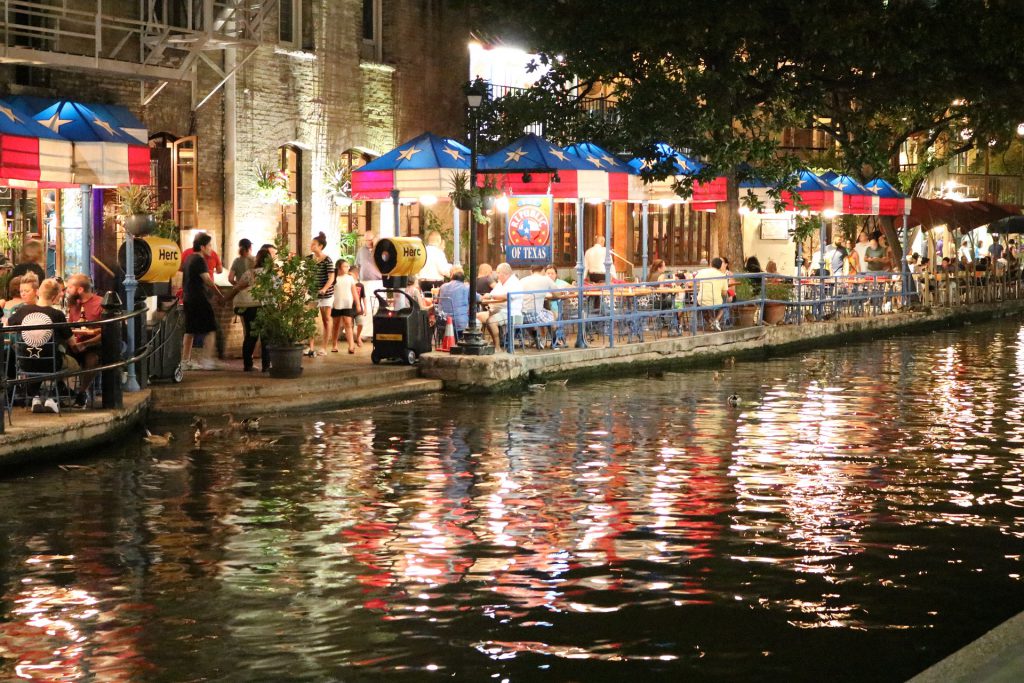 What Are Your Favorite Road Trip Destinations?
I admit it was hard to narrow this list down to five! There are so many great places in this big ol' country of ours. Many we haven't even been to yet (which is why this list will probably change over time). What are some of your favorite road trip destinations? Maybe you can recommend some places to us too! You can comment below or email me at barbra@jonesfamilyfootsteps.com.
Happy Travels!