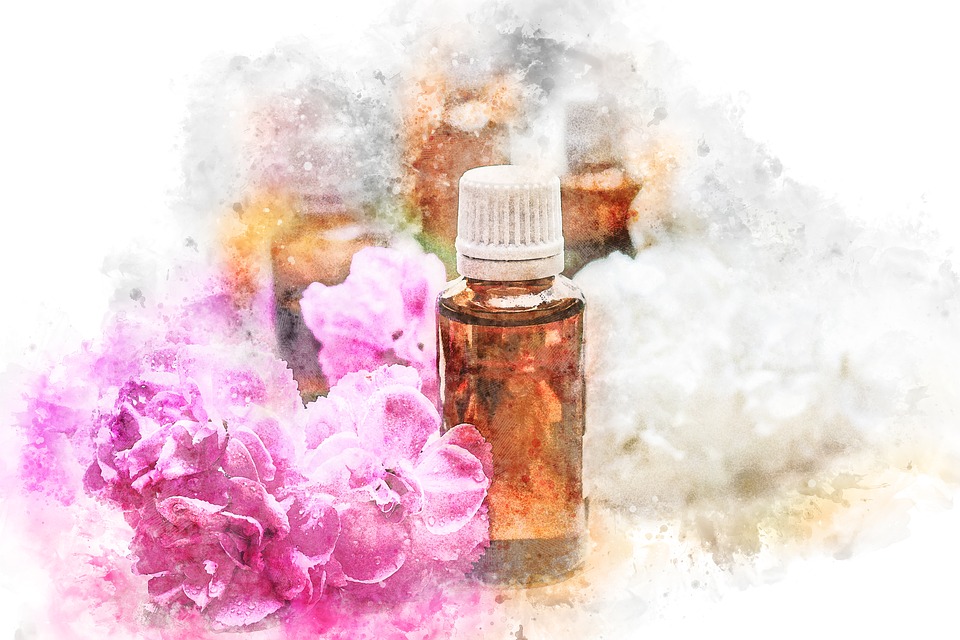 There are a lot of companies that sell essential oils. Some of those products are good and some are garbage. The cheapest ones are usually the worst because it really is true that you get what you pay for. Now obviously I don't have time to sit here and research every brand but I can tell you what I (and many others) believe to be the best. Young Living Essential Oils are the only ones I use and it's a brand I trust to have the highest quality. I'm not a distributor for and I don't work for Young Living, I'm just sharing this information because I believe in their products.
When it comes to essential oils for traveling here are my five personal favorites to bring when we hit the road. All you need is a good traveling case to carry them in and you're good to go. Since you only use a drop or two at a time one 15ml bottle can last for a while.
Note: please do your research on how to use these, especially with children and babies. Some of these will need a carrier oil when applied topically. Also, please read my disclaimer statements at the bottom of this post. Some of these can be ingested but some are topical ONLY so it's really important you do your own research.

If I could only take one essential oil with me this would be the one. I don't like the smell (some people do though) or the taste but I think the benefits totally outweigh either of those because of its antiviral and antibacterial qualities.
When I feel a cold coming on, one drop in a cup of orange juice often helps keep it at bay or lesson the severity. It isn't a pleasant taste but the idea is to just drink it down really fast, not sip on it. It's worth it to me.
5 or 6 drops mixed with water in a spray bottle is useful as a household disinfectant.
Apply a drop or two on minor cuts and scraps to help prevent infection.
Try Thieves Hand Purifier, Foaming Hand Soap and Toothpaste.

This is like the mother of all essential oils. It is very versatile and has a nice, comforting scent. This is another one that I keep close at hand. This one should be used externally only.
Make a massage oil by blending with a carrier oil such as olive or jojoba. Helps relieve stress and tension.
Good for minor skin irritations such as bug bites or blemishes (blend with carrier oil first).
Helps soothe minor joint pain and muscle aches.
Has a pleasant scent and promotes relaxation. Perfect to add to a diffuser at bedtime.
Peppermint is also very versatile and smells wonderful! This is a very strong, concentrated oil that should never be applied directly to skin without a carrier oil (I found that out the hard way!). Because it is so potent I don't recommend using this one on young children.
Mix a few drops with jojoba oil for a nice massage oil.
Helps with nausea and indigestion (apply topically)
Good for stress relief
Helps soothe sore muscles
As the name implies, this oil is good for stress relief. It also has a nice, pleasant scent. Topical use only, not food grade.
Massage into temples for headache relief
Massage into back of neck for relief from tension
Add a few drops to bath soap for a nice, soothing soak
Put into diffuser at night for good, relaxing sleep

This oil is made from a mixture of Ylang Ylang, Orange, Tangerine Patchouli and Blue Tansy. It smells wonderful. Topical use only, not food grade. To take full advantage of its calming benefits it can be used in the following ways:
Apply a few drops to wrists, back of neck and bottom of feet.
Add a few drops to bath water.
Mix with a carrier oil for a nice massage oil.
Add a few drops to a diffuser for a good nights sleep.
Essential Oils For Children
Young Living has a line of essential oils made specifically for kids. I have not used these yet myself but a lot of people love them. They are pre-diluted with a coconut oil/glycerin carrier oil to be safer on a child's sensitive skin.
KidScents Sleepylze: Made with Tangerine, Lavender, Frankincense, Geranium, Roman Chamomile, Bergamot, Rue and Valerian. Put in a diffuser or massage in bottom of the feet at bedtime.
KidScents SniffleEase: Made with Peppermint, Lavender, Cypress, Pine, Eucalyptus, Marjoram, Palo Santo and Myrtle. Put in a diffuser or put a couple drops on chest or under nose for respiratory support.
KidScents TummyGize: Spearmint, Peppermint, Tangerine, Ginger, Fennel, Cardamom and Anise combine for healthy digestion support.
KidScents Owie: Made with balsam fir, helichrysum, tea tree, elemi, clove and hinoki for healthy skin support.
Disclaimers
I use Young Living essential oils and I personally believe in the difference they have made in my own life, but I am not a distributor for the company. I make no claims about what these products can or will do for you. I'm not a doctor so nothing I post should ever be taken as health care advice. These are only my opinions. You will need to do your own research on these products (and on how to use them) consult your own health care providers, and make your own decisions. This information is here for reference purposes only.
These statements have not been evaluated by the Food and Drug Administration. These products are not intended to diagnose, treat, cure, or prevent any disease.
We are a participant in the Amazon Services LLC Associates Program, an affiliate advertising program designed to provide a means for us to earn fees by linking to Amazon.com and affiliated sites.
What Are Your Favorite Essential Oils?
Tell us about your favorite essential oils and the difference they have made in your own life in the comments below.