Springfield, Illinois is the Land of Lincoln and in case you forget, there are signs everywhere that will remind you. We focused our sightseeing on this aspect of the city. We also visited the cemetery where my Grandparents are buried.
On the first day, we finally found our stand alone Godfather's Pizza restaurant! We had a nice lunch and Anthony even got his beloved streusel pizza (the gas station one didn't have it). All was well with the world.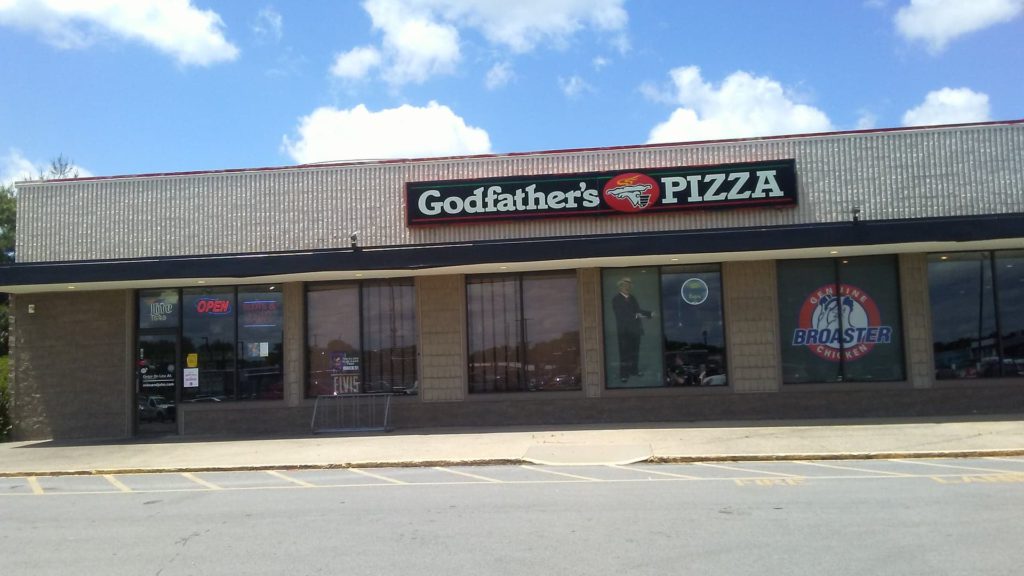 Lincoln Library and Museum
We went to the library first. It's free to look at everything on the first floor and the research room is available to the public upon request. Unless you are doing research, there isn't much to see here except some pictures on the wall and a few things in glass cases.
The museum is directly across the street from the library (it's not free). It's pretty easy to spot since there is a 31-foot statue of Abraham Lincoln out in front. He is standing next to a modern day man holding the Gettysburg address in his hands. Lincoln appears to be talking to the man. The symbolism is that Lincoln's words in his famous speech are still relevant to us today.
The museum itself is amazing. They did an absolutely fantastic job on everything in here. You can follow his life from childhood all the way up to his assassination.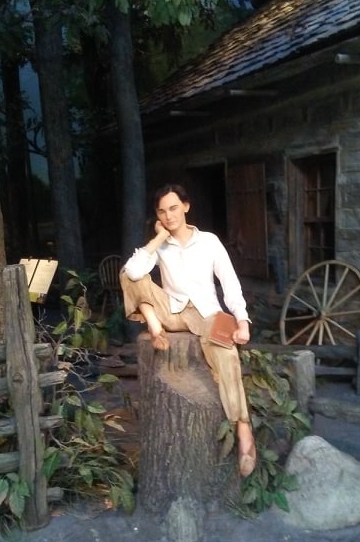 Each display has incredible life like scenes with wax figures. It's hard to explain and the pictures don't do it justice. This is just something you have to see for yourself. It's well worth the cost of admission, trust me on that. ($15.00 for adults and $6.00 for children 5-15).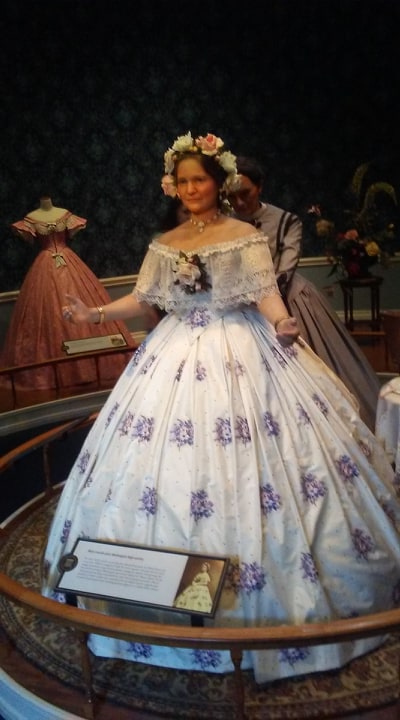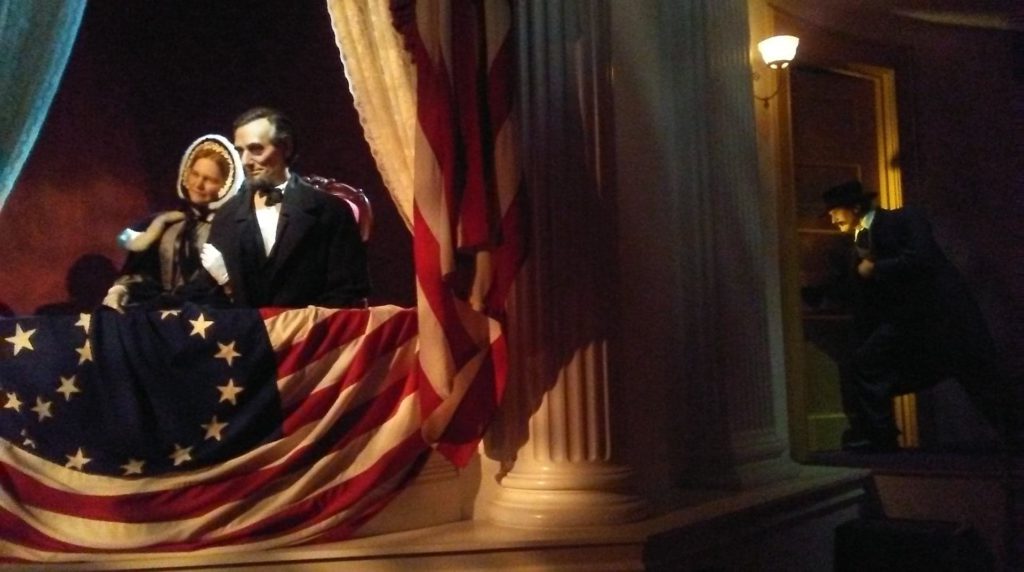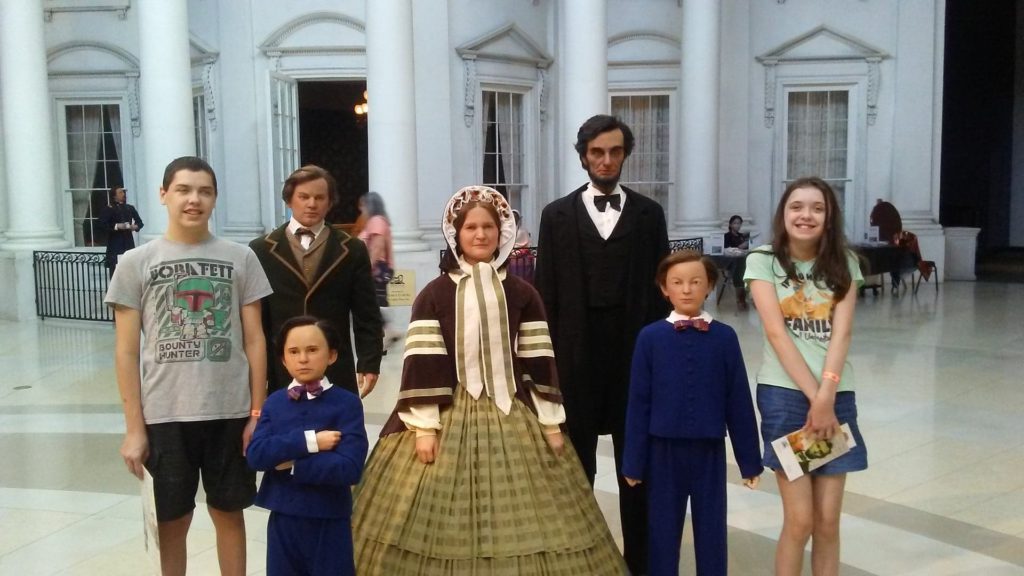 We don't buy souvenirs everywhere we go but as soon as we walked into the museum gift shop, I knew I had to have this magnet.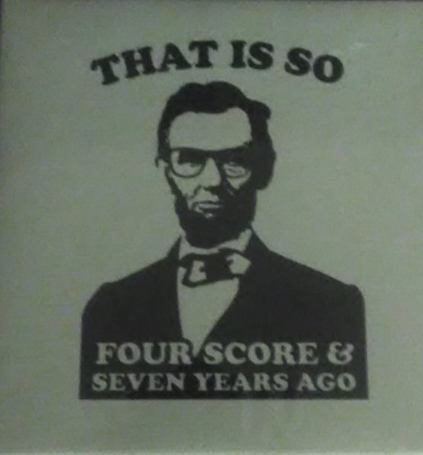 Lincoln House
When I was six years old, my family and I visited Springfield and took a tour of the Lincoln house. All these years the only thing I have been able to remember from that visit was seeing an unfinished game of chess in the living room. I clearly remember thinking that Abraham Lincoln abandoned his game of chess to go to Washington D. C and be President.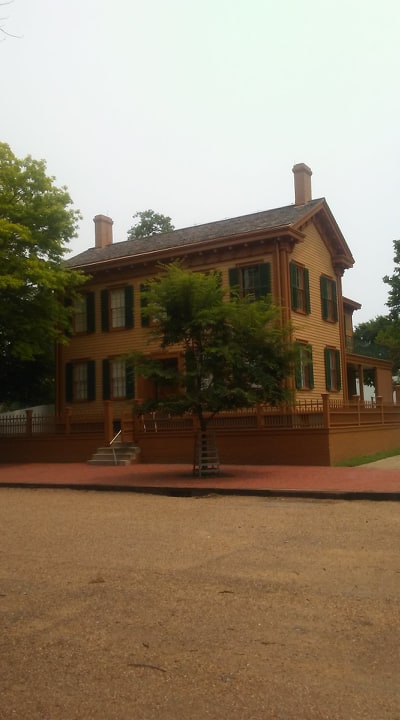 The house is really interesting. According to our tour guide, 80% of the contents of the house are from the time period the Lincoln's lived there (1844-1861). Many things in the house belonged to the Lincoln family and are displayed where they had them.
We had a great tour guide who told us a lot of stories and gave us a fascinating glimpse of what life was like for the Lincoln family when they were there. You can easily imagine Mary walking in and saying "who are you and what are you doing here?" if not for the fact it's clearly 2019, she's been dead for 137 years and you have to stand behind railings to look at the rooms.
The tour of the house is free but parking is $2.00 an hour. There are other old houses surrounding it that people can take self guided tours of (we decided to skip those). The streets surrounding the house are blocked off from traffic so people are free to wander around and take in all the history they want. It's a pretty neat place.
Lincoln Monument and Tomb
The final resting place of most of the Lincoln family is at Oak Ridge Cemetery (oldest son Robert is buried at Arlington National Cemetery). If you go during opening hours, you can walk into the monument, walk down a long hallway and enter the room in the back where the Lincoln family is buried.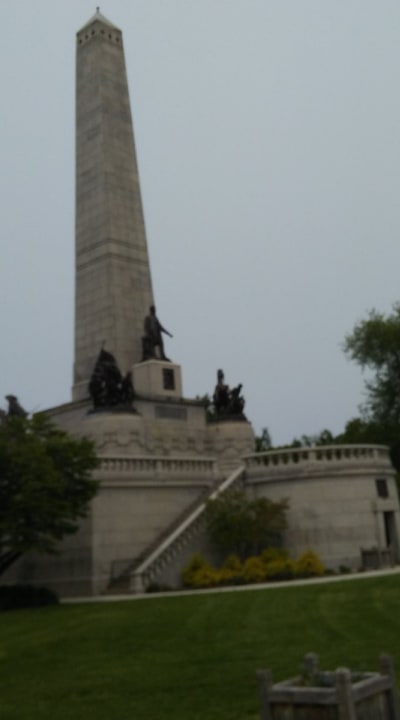 Lincoln's headstone is 7 tons of marble and his coffin is buried 10 feet below and several inches behind in a steel cage covered with cement. They took a lot of extra security measures after someone tried to steal his body in 1876 (they wanted to hold it for ransom).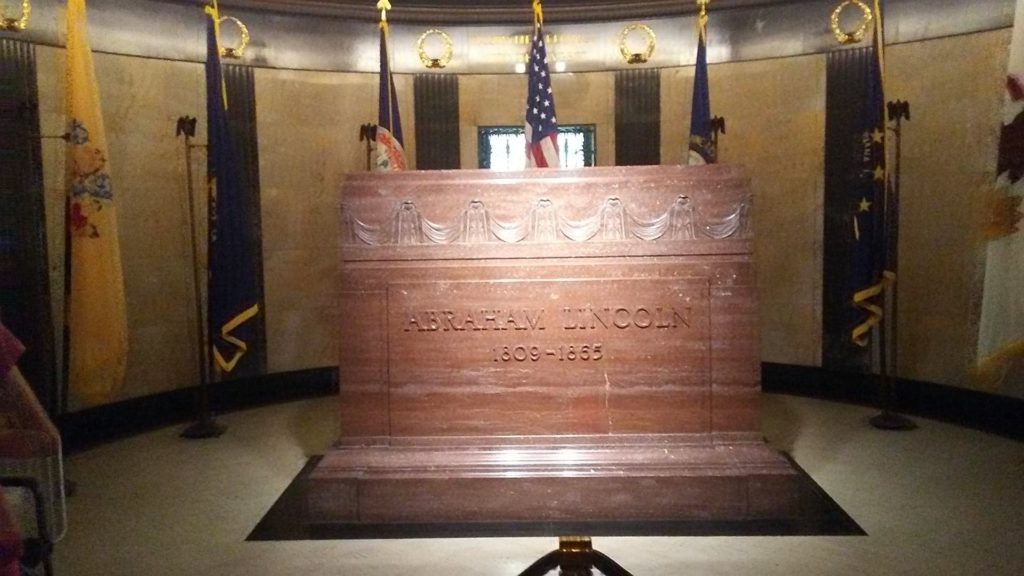 Mary and sons Edward, William and Thomas (Tad) are laid to rest in crypts  in the wall located directly across from Lincoln's headstone.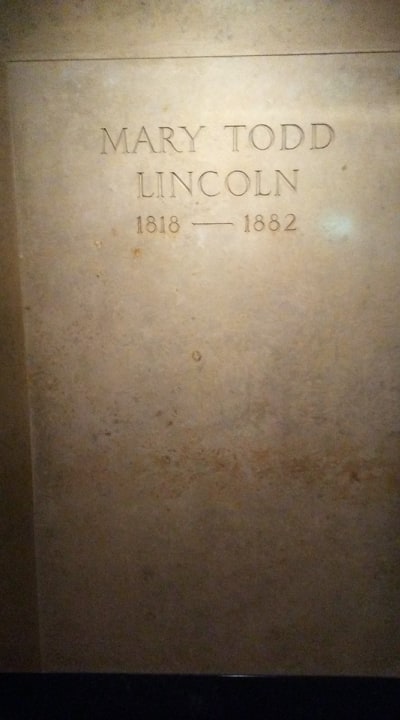 Tribute to Grandma
My paternal Grandparents are buried in a cemetery in Lincoln Illinois, a short drive from our hotel in Springfield. I never knew Grandpa because he died before I was born. Grandma died eight years ago at the age of ninety. I know she would prefer I focus on her life so that's what I'm going to do here.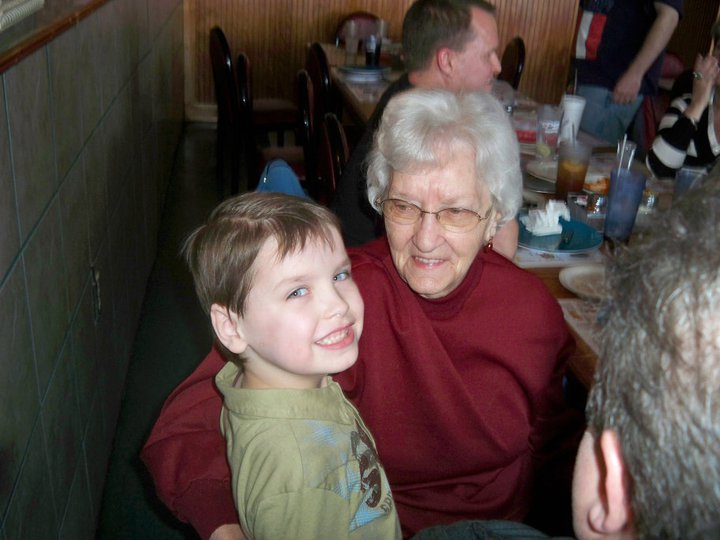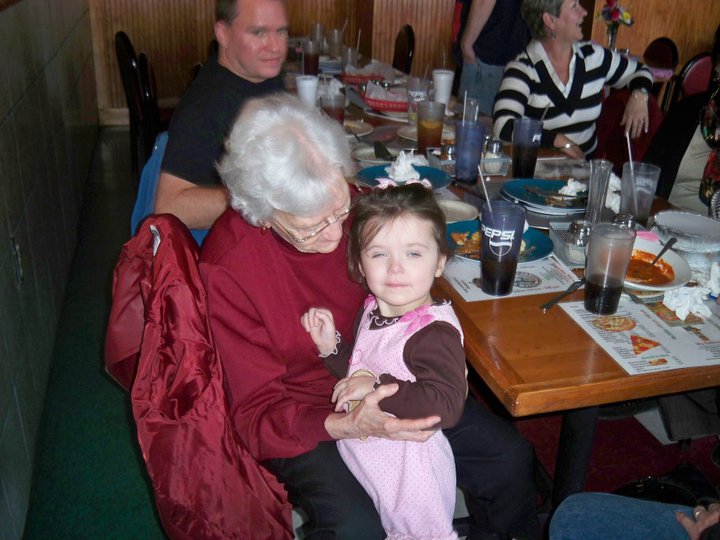 Grandma was an incredibly strong, kind, deeply family oriented woman who loved Jesus. She continues to be a huge example to me because I still remember a lot of the things I learned from her. I'll always be thankful she was at my wedding (she was the only grandparent I had left at that point) and that she knew my kids (they were six and three when she passed).
Katie still has a stuffed penguin that Grandma gave her on one of our last visits with her. It's named Margaret, after Grandma. Katie brought Margaret the penguin with her when we visited the cemetery. We love and miss you, Grandma!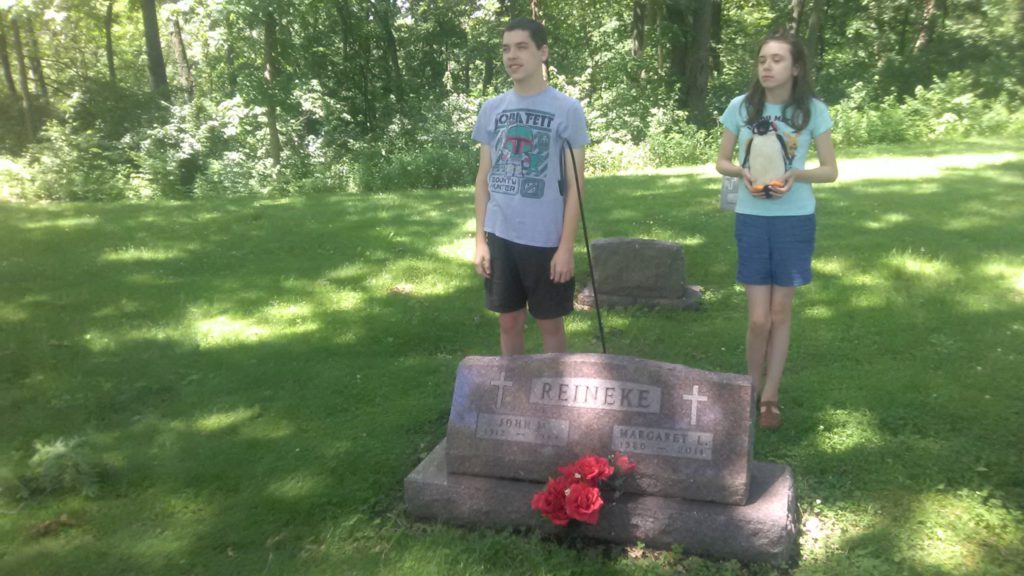 Moving On
Next stop, St Louis! If you have any questions or comments please leave them below. Take care!