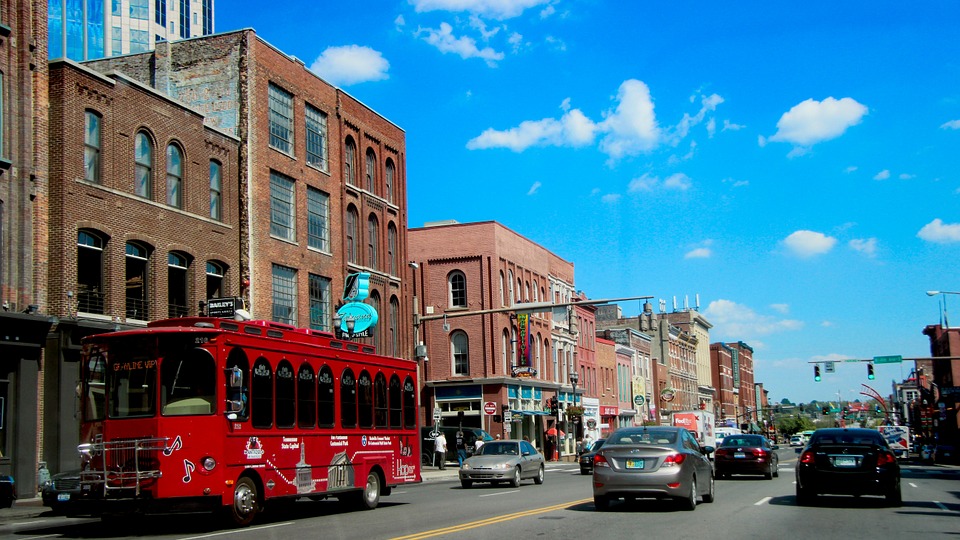 After a relaxing Memorial Day weekend in Knoxville we drove to Nashville. The time changed from Eastern to Central so it was fun to gain an extra hour (or get back the one we lost two weeks earlier).
In case anyone is curious about time zones, it changed from Central to Eastern right after we got into Georgia. It changed back to Central somewhere along I-40 between Knoxville and Nashville.
Ironically, a DeLorean passed us on the highway right before the time changed. It was going too fast to tell if Marty McFly or Doc Brown were driving.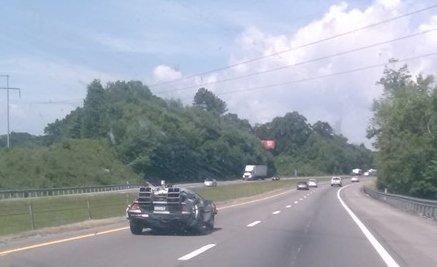 Fifteen years ago we spent our honeymoon in this area. We stayed in a cabin at a resort. It was January and there was still snow on the ground then. Of course besides it being May and a lot hotter and us being fifteen years older the biggest difference was the two kiddos in the back seat eating all the snacks!
We saw a sign for our honeymoon resort and decided to show it to the kids (the teenager was less than enthused). We didn't recognize anything and there was an event going on so there were a lot of people there. We took a couple pictures of the front but knew there was no point in even trying to find our cabin, so we gave up and left.
Godfather's Pizza
We discovered a Godfather's Pizza not far from our hotel. That might not seem worth blogging about but you need to understand Anthony really loves Godfather's Pizza. He worked at one in Ohio when he was a teenager. We don't have any where we live so it has become our tradition that when we travel to an area that has them we must stop there at least once.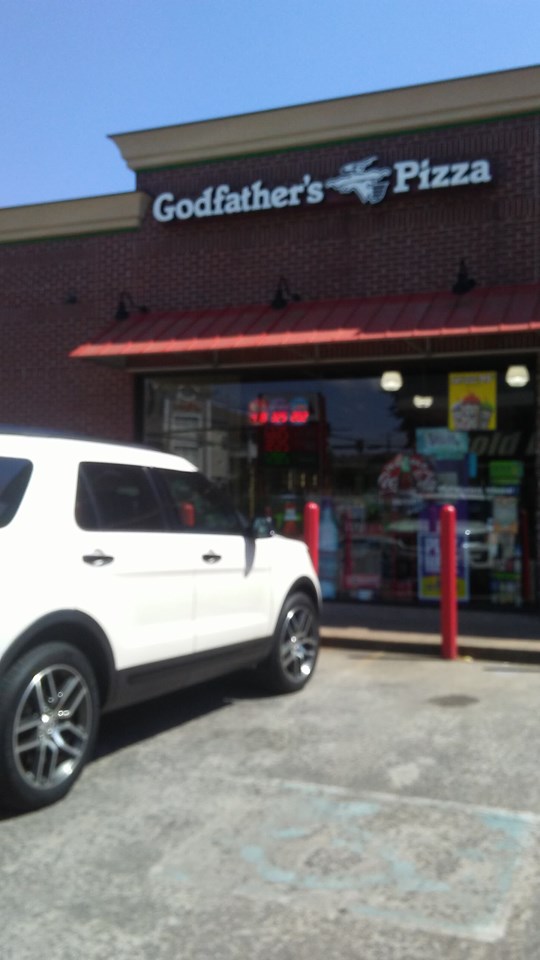 We have only found them in gas stations so far but we are keeping our eyes out for a stand alone one. In the meantime it's totally worth sitting at a little gas station table eating pizza while taking pictures and acting like tourists. Another lady came in to get a pizza and I'm sure that she didn't know what we were so excited about. But that didn't stop her from getting into the spirit of the thing. She was smiling and laughing while she sat there waiting for her pizza to be made. I guess joy is contagious!
Hermitage
The Hermitage is the home of President Andrew Jackson, our 7th President. Our hotel was only six miles from there so we decided to visit. We've been there but the kids hadn't so we thought it would be a good history lesson for them. After our tour of the mansion we walked around the rest of the property and looked at the other buildings and the garden where Jackson and his wife Rachel are buried. It was hot and the property is very big so we did a lot of walking. There are places to stop and buy water so that helped. We're glad we went.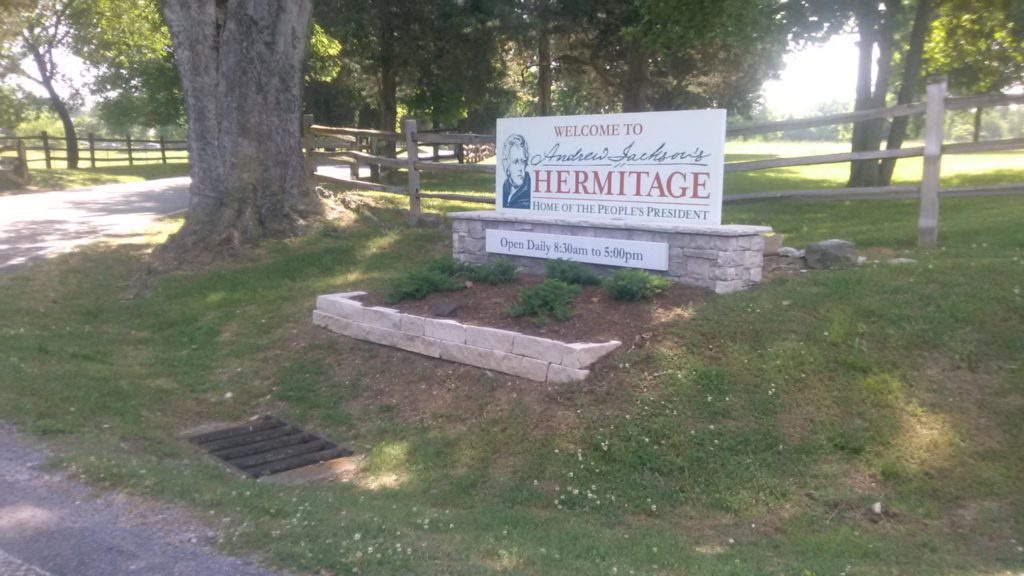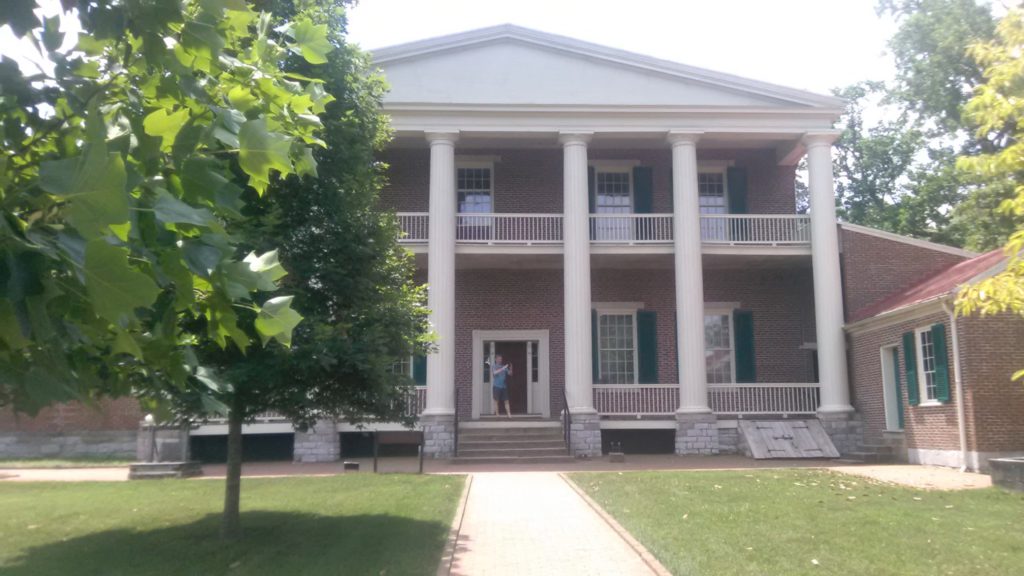 Antique Archaeology
American Pickers is one of our favorite shows so we had to stop by the Nashville store. Here's the thing though, when something like a show is popular with you it's also going to be popular with five million other people. And all five million of them decided to visit the Nashville store the same time we did. I'm exaggerating of course but it was very crowded and the store isn't all that big. That's okay though, we managed to get some cool pictures and buy a few little souvenirs which is all we set out to do anyway. And we know a little something about popular stores based off popular shows because we live in Waco, Texas!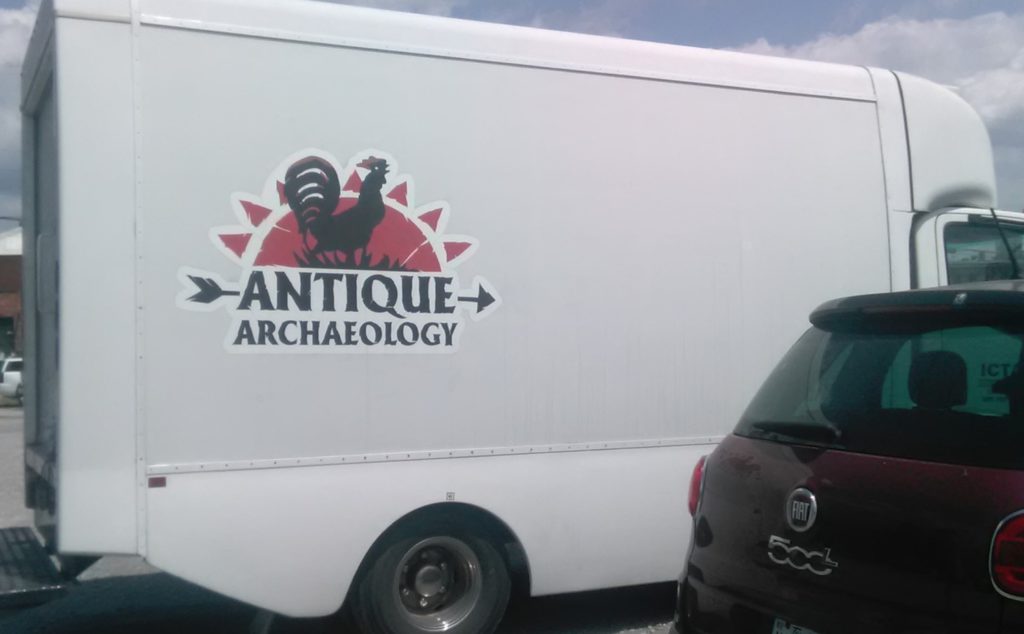 Other Nashville Attractions
There is so much to do in Nashville that we just didn't have time (or the budget) for. Here are some ideas if you decide to take a road trip to Nashville.
Johnny Cash Museum (the only thing that stopped us from going was the fact that they don't have parking. Dealing with downtown parking was just not something we felt like doing with the short amount of time we had).
Grand Ole Opry
Country Music Hall of Fame Museum
Belmont Mansion
Vincennes, IN
After we left Nashville we started making our way to Springfield, Illinois. Along the way we stopped for one night in Vincennes, Indiana. Honestly, we only chose it because we got a good deal on a hotel there but it turns out it's actually a neat little town. We got another little history lesson here. This was Indiana's first city and at one time served as the capital. William Henry Harrison was the first governor and the house he lived in during that time is in Vincennes. He would, of course, go on to become our 9th President for a whole 31 days. We didn't take a tour of the house but we got some pictures from the outside.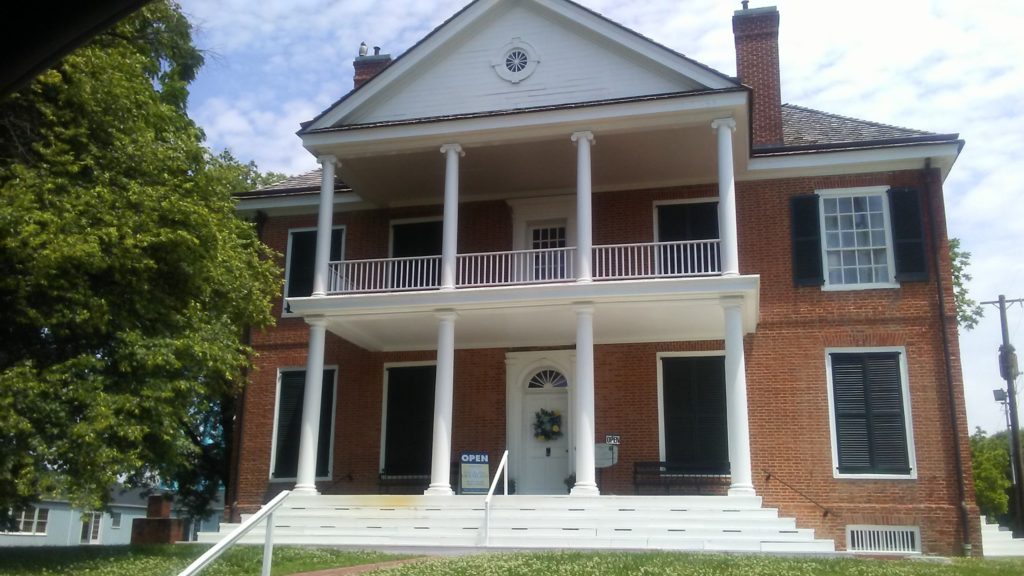 There are no major interstate highways connected to Vincennes. We had to drive through a lot of small towns and countryside to get there and to leave. It reminded me a lot of the area we lived in and places we visited when I was a child. Also, Vincennes is in Eastern time! It seems a little crazy to go to Nashville Tennessee and enter Central time and go to Indiana and be back in Eastern time and then leave and be back in Central time. We were rebels and continued going by Central time in our minds except when it came to breakfast hours and check out time.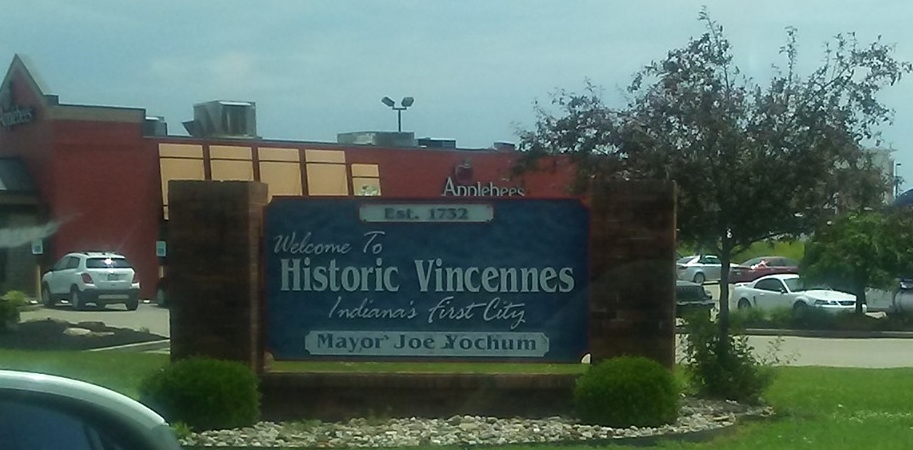 On to Illinois
In my next blog post I will talk about our visit to Springfield, Illinois! If you have any questions or comments about Nashville, Vincennes or anything else related to American road trips please leave them below. Thanks for following us. Talk to you soon!