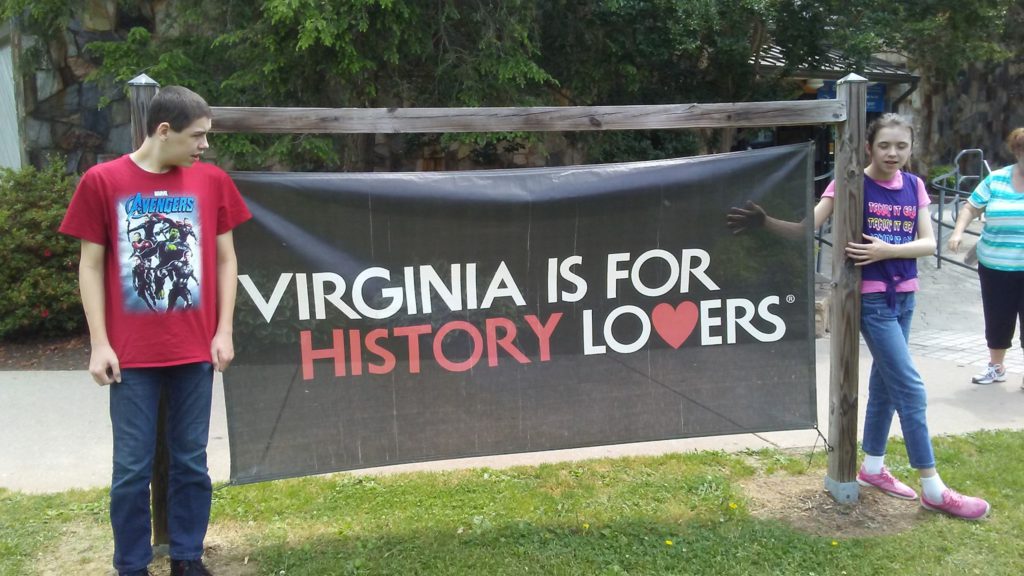 On Thursday May 23rd we left North Carolina and drove into Virginia. We decided to spend some time on the Blue Ridge Parkway, since we don't know when we'll get another chance. Most of the part we saw was surrounded by forest, with occasional breaks where we could see the mountains in the distance.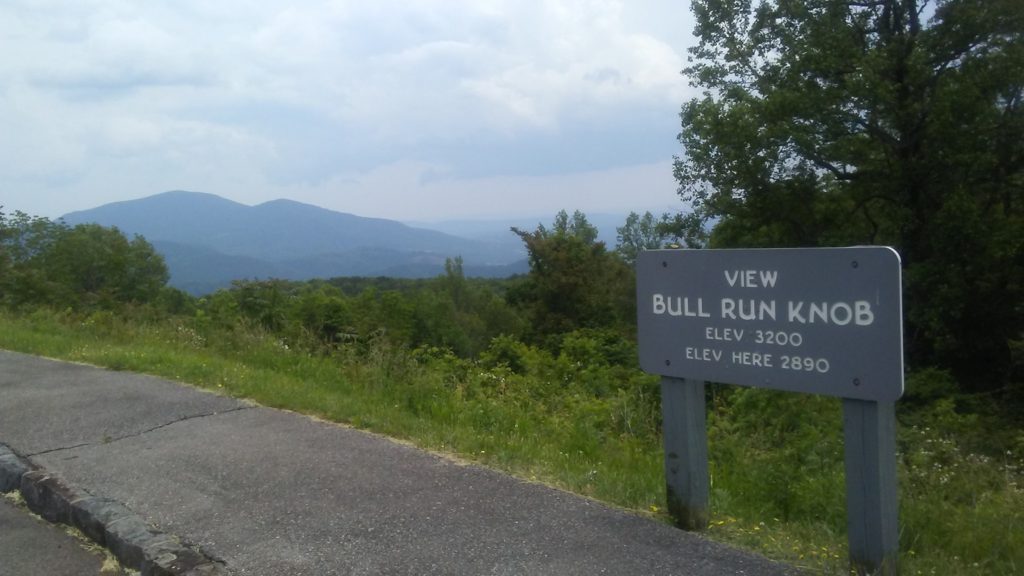 It was beautiful but here's a word of advice to anyone wanting to do the same. Don't be in a hurry. My only regret is not planning to make two or three days out of it instead of just a few hours. It covers 469 miles and there is so much more to see and do than we had time for.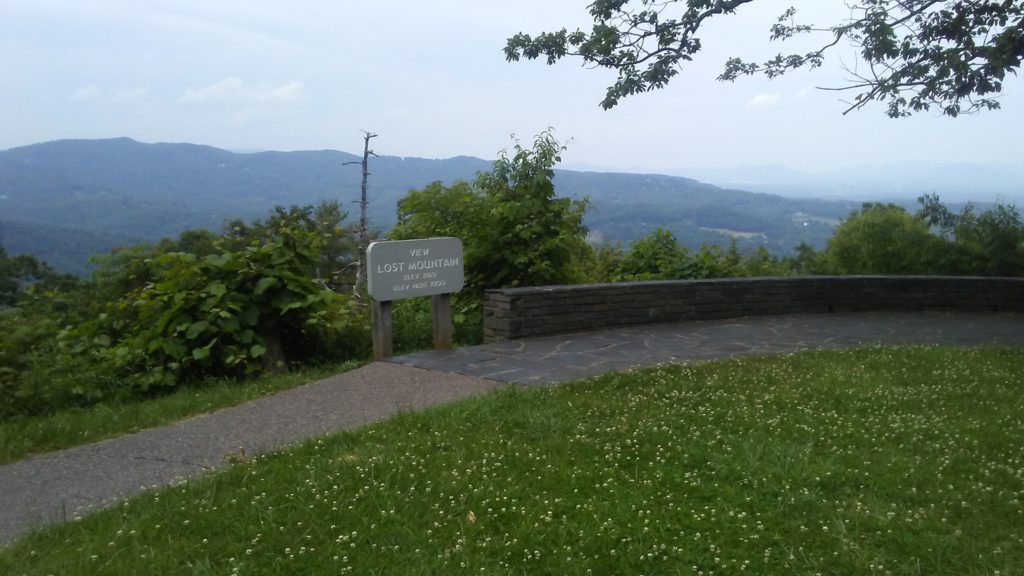 We stopped for lunch in Roanoke, Virginia and then drove to our hotel in Bristol, Tennessee.
Bristol, VA and Bristol, TN
These two sister cities are right next to each other which makes things interesting when you're trying to navigate your way around with the GPS. Drive to the hotel and the GPS says, "Welcome to Tennessee". Leave the hotel to go get dinner and it says, "Welcome to Virginia". Decide to find the closest Wal-Mart and hear "Welcome to Tennessee". I've never been in two states so many times in such a short period of time.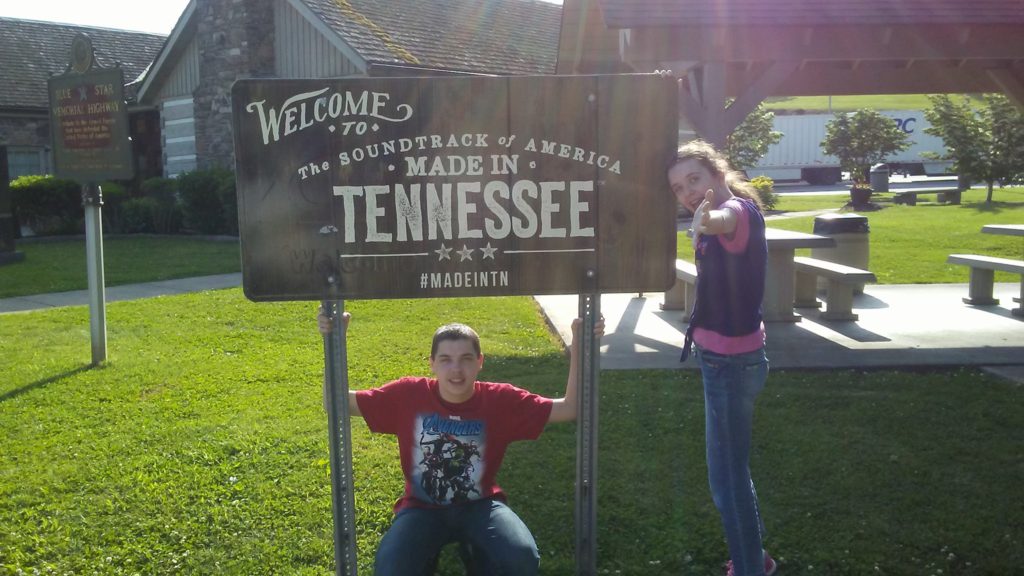 We didn't decide to stop in Bristol just to hear our GPS welcome us to Virginia and Tennessee though. We stopped because it seemed like a good stopping point between our other destinations but also because we decided it would be fun way back when we saw a certain commercial.
The Gecko Started It
You might remember the Geico commercial below.
This little gecko inspired people to come to Bristol and stand in two states at the same time. Well, at least he inspired some people. Well, at least he inspired me. His real purpose was to get people to sign up for insurance, but you tend to forget about that when you're walking around looking for little plaques in the middle of the street (and trying not to get hit by cars potentially driven by Geico insurance customers).
State Street
If you're like me and want to drive hundreds or thousands of miles to stand in the Geico gecko's footsteps then keep reading to find out why I don't think it's worth it. Yep, you read that right. Don't get me wrong, it's worth visiting Bristol. It's even worth going down to State Street in historic downtown Bristol where you can see this iconic feature.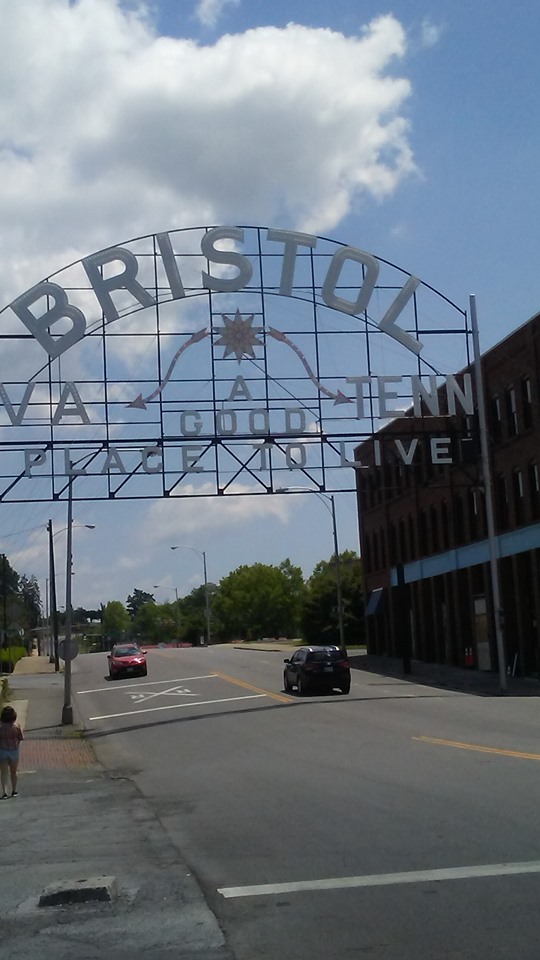 When I say it's not worth it I mean don't bother trying to take a picture next to one of the little plaques in the middle of the street that say Tennessee on one side and Virginia on the other. For one thing they are so tiny you can barely see them (and that gecko is like six inches tall so use that for reference). Second of all, State Street is very busy (at least it was on the Friday we were there). So, if you're going to go please don't bother letting those tiny plaques be part of your motivation.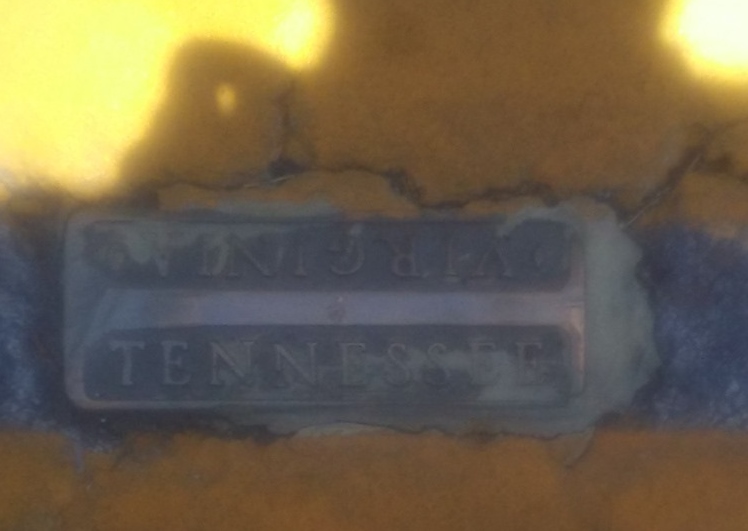 There are lots of other good reasons to visit Bristol. Here are just some of them:
Attractions
Birthplace of Country Music Museum: 101 Country Music Way Bristol, VA.
Bristol Caverns: 1157 Bristol Caverns Hwy Bristol, TN
Bristol Motor Speedway 151 Speedway Blvd Bristol, TN
Steele Creek Park: 4 Little Ln, Bristol, TN 37620
Just Jump Trampoline Park: 315 Bristol West Blvd, Bristol, TN 37620
Lodging
We stayed at Fairfield Inn in Bristol, Tennessee (3285 W State St, Bristol, TN 37620). Our room was nice and comfortable, and their free breakfast was very good. Here are some other hotels in the area.
Comfort Inn: 2368 Lee Hwy I-81 exit 5, Bristol, VA 24202
Days Inn: 536 Volunteer Pkwy, Bristol, TN 37620
Holiday Inn: 3005 Linden Dr, Bristol, VA 24202
Courtyard by Marriott: 3169 Linden Dr, Bristol, VA 24202
Hampton Inn: 3299 W State St, Bristol, TN 37620
Restaurants
We were tired and it was .50 cent corn dog day at the Sonic down the street from the hotel. Hello cheap dinner! There are a ton of fast food restaurants around but if casual dining is more what you have in mind here are some suggestions:
Olive Garden: 320 Market Center, Bristol, VA 24202
Cracker Barrell: 125 Village Cir, Bristol, VA 24201
Perkins: 102 Bristol East Rd, Bristol, VA 24201
The Angry Italian Restaurant: 16 6th St, Bristol, TN 37620
Broad Street on State Retro Diner: 616 State St, Bristol, TN 37620
What's Next
Our next stop was Knoxville, Tennessee. The traffic between Bristol and Knoxville was the worst we've experienced yet but it was a Friday and Memorial Day weekend so that probably had something to do with it.
We decided to take a day off to get caught up on work, laundry, etc. Then we went swimming at the hotel. It was a nice day off even if it was a busy one! Then we went to Nashville. I'll cover that in my next post!